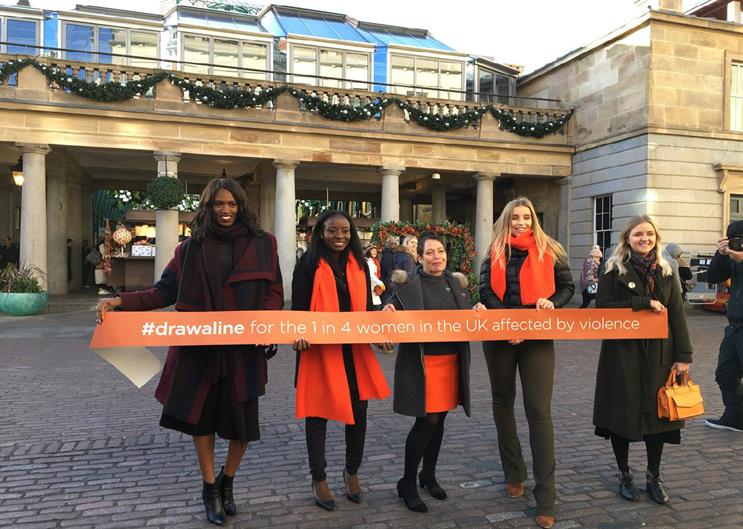 UN Women is the agency dedicated to gender equality. In the UK, UN Women is represented through the National Committee.
Its #DrawALine campaign, a social campaign devised by J Walter Thompson London, kicked off with a live activation on 25 November, featuring an orange line being drawn across Covent Garden, starting at the Apple store and weaving around the main arcade. The line highlighted examples of the type of violence UN Women UK is trying to wipe out.
UN Women NC UK is also partnering with Action Breaks Silence and Fusion Lifestyle to host a self-defence workshop in London, taking place on 10 December. The aim is to empower attendees, giving them practical skills and confidence to protect themselves, while raising awareness of violence against women and girls.
Over the next two weeks, UN Women entities around the world and partners are lighting up iconic buildings in orange, to symbolise a brighter future without violence.