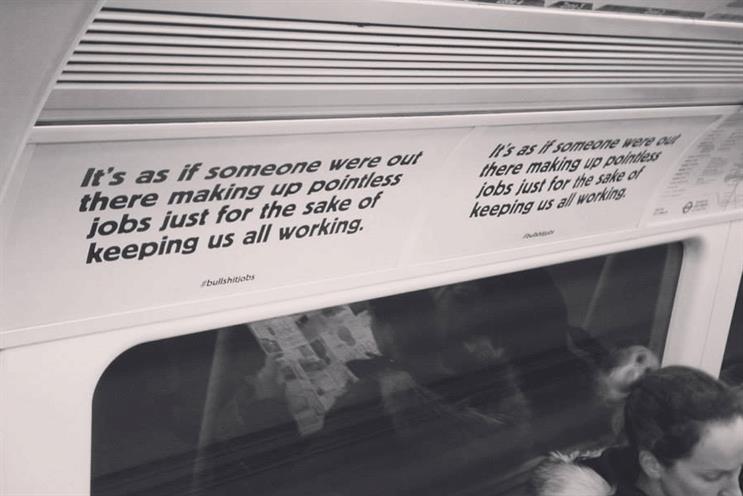 The ads coincided with the first day back to work for many people after the festive period and carry the tagline #bullshitjobs.
One poster read: "It's as if someone were out there making up pointless jobs just for the sake of keeping us all working."
A statement on the magazine's Facebook page said the Specialist Patrol Group, the militant wing of Strike! Magazine, put up the posters.
The statement said: "The Special Patrol Group (SPG) have claimed responsibility for this morning's #bullshitjobs subversion strike on London's underground.
"Posters went up across the capital's transport network relating to an article by author and anthropology professor David Graeber entitled On the Phenomenon of Bullshit Jobs.
"It is believed the attack was timed to coincide with the first day back to work for many employees.
"Little is known about the shadowy SPG, who are thought to be the militant wing of anarchist publishers Strike! Magazine."
In a statement, Transport for London said the posters were put up without permission and will be removed by Exterion Media, its advertising contractor.
A spokesman for Exterion Media said: "The campaign was unauthorised and these posters will therefore be removed with immediate effect."