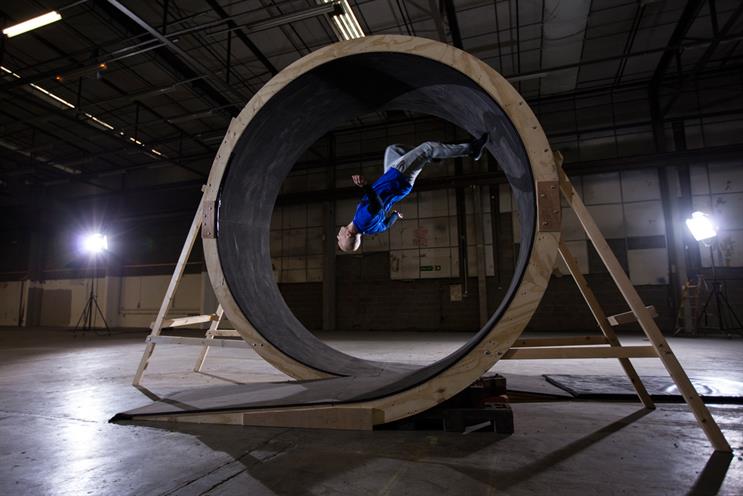 Content. It is a word that seems to be everywhere and, for something so talked about, it has very little definition. At its most literal, it is anything that someone might read, see, watch or interact with. So pretty broad, then.
Let's try to narrow it down. My view is that it's advertising that is fundamentally entertainment-led and does not predominantly rely on interrupting its audience to talk to them. Red Bull Stratos and Volvo Trucks "the epic split" are as much of a function of this, as is Dan and Phil's Oreo Lick Race or Pepsi Max's "loop the loop".
None of them has a call to action or a hard sell at their core, but they all do a valuable job for the brand that a traditional TV ad would struggle to achieve. And that's the point. Content will never do the job of a TV ad, and nor should it be expected to. It does something quite distinct but just as powerful. It does not replace the commercial, it complements it.
To make good content for a brand is a challenge. We work in an industry where the scripts are carefully crafted and executed, and where the foundation is often a few noisy TV ads every year that have a big job to do, and where the budgets that support them buy the client a great degree of choice and control.
Making TV ads is like making drama, while branded content is more akin to making factual or entertainment programmes. Branded content is more about the set-up than the script; more production-led than director-led; and is cheaper, quicker and perceived as riskier (it's not).
Content is about depth and length of engagement rather than reach and frequency. The value comes from building a relationship, giving an audience something they want and imparting messages credibly in a way that is difficult to achieve using traditional advertising.
It is, by its nature, more episodic and editorially contextual – which means that, to be credible, it is bound by the conventions of its host. So a website film necessitates an entirely different approach to a broadcast series, which in turn is approached differently to a YouTube channel.
'The unbelievable game' starred freestyle footballers and freerunners
To make content, you need to think like a commissioning editor. And when you change gear from making a few TV ads a year to making films weekly, you can no longer follow the same processes. You have to completely shift your way of thinking and your way of producing. Which brings us to Pepsi Max.
Pepsi Max's strategy of running TV ads wasn't working with its target market of 16-to 24-year-old males. It was also significantly outspent by Coca-Cola. So, working with Google and OMD, we refocused and adopted a digital-first strategy to reach out to where the target market spent most of their time: YouTube. The key execution of that strategy was the launch of the Unbelievable Channel.
The channel's aim was to give our audience the content they looked for and shared – impressive stunts and feats that would surprise or amaze – that, in turn, reflected the values of Pepsi Max. This was not a world where we wrote scripts and shot them, but one where we worked with YouTube stars who already appealed to our audience to decide what they wanted to do within the creative parameters of the channel.
This involved producing a high volume of films at a price point and with a regularity that most agencies and brands are not used to.
We launched with Damien Walters attempting the first human loop the loop, which went viral. This was followed by more films, such as "the unbelievable game", that rivalled its success. Media was used to support the big films to draw people to the channel. Once they were there, we found that users stuck around to watch the other films – split into "hero", "hub" and "hygiene" strands – and this led to significant earned views measured not in thousands but in millions.
Seven months later, the channel is going from strength to strength. It is the fastest-growing brand channel in the UK with a subscriber base of 67,000 – up from 3,000 when we launched. With our films in the top 1 per cent of virality (Millward Brown), the channel has generated more than 50 million plays and has been a huge success for Pepsi Max, achieving broadcast reach at a fraction of the cost of traditional models while delivering significant shifts in brand equity and purchase intent.
Pepsi Max's Unbelievable Channel illustrates that, used correctly, a content strategy that gives an audience something they want, in a way that is relevant to them, is a very powerful tool for a brand and can achieve very real results.

Nick Price is the head of content at Abbott Mead Vickers BBDO