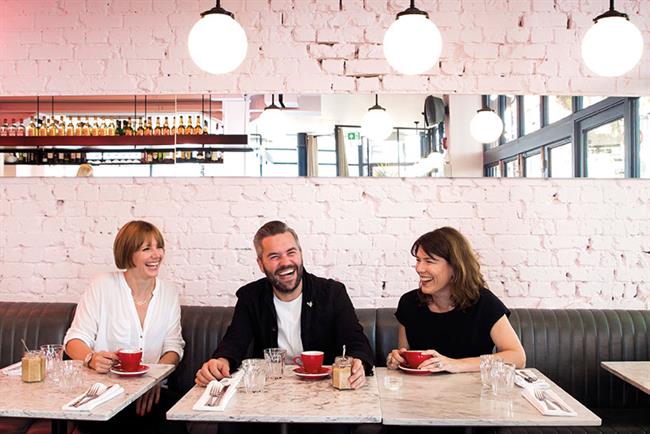 The agency is compiling a global roster of strategic and creative collaborators to work on briefs as they come in and has created an "uncontract" to crystallise the way it wants to work with this talent base.
The "uncontract" was born out of the frustrations Uncommon's founders experienced extracating themselves from their WPP contracts when they resigned from Grey.
The trio spent a year working through their notice periods and non-compete obligations, though Leonard had to take legal advice in order to curtail his year-long non-compete restrictions.
Describing the "uncontract", Graeme said: "We want to reframe perceptions and the way talent is talked about in the industry. The two worst words on a contract are Freelance and Permanent. The terms freelance and permanent have come to mean 'I don't give a crap about you' or 'I own you, so do what you're told'."
Uncommon's Uncontract
This is our Uncontract.
A deal we make with each other.
---
We can sign it, but that's what lawyers do and we're not lawyers.
---
This is about feeling the same, so let's just shake hands and get on with it.
Let's do it Uncommon. Making Uncommon work. Making Uncommon brands. We know it's the road less travelled because it's harder, but it's worth it.
We are our most important client. We come first. Our relationship, energy and health is everything. We look after each other. If we win, we win together and our clients win. If we love what we do, our clients usually do too.
None of us are as smart as all of us. We've all made shit work at one point in our lives, so there is no fear here. We all share. We all listen. Then we make it all better. You're in the room because you're special, make an impact, take us all forwards.
We bring our whole selves to work and we are who we are. And we expect you do too. Any gender, any race, any age. Anyone goes here. Stay open.
This is about what we add, not when we add it. Achievement not endurance. We work fast because we can but it doesn't mean we work weekends and evenings.
Work when you want and work smart. The school run beats most pre prods hands down so let's agree to work around each other.
We are good together. Let's recommend each other. Talk each other up. Make each other famous. Pay each other on time. And let's expect and embrace ferocious pain if we screw each other over.
We didn't sign the below because we shook hands.
..........................................................................