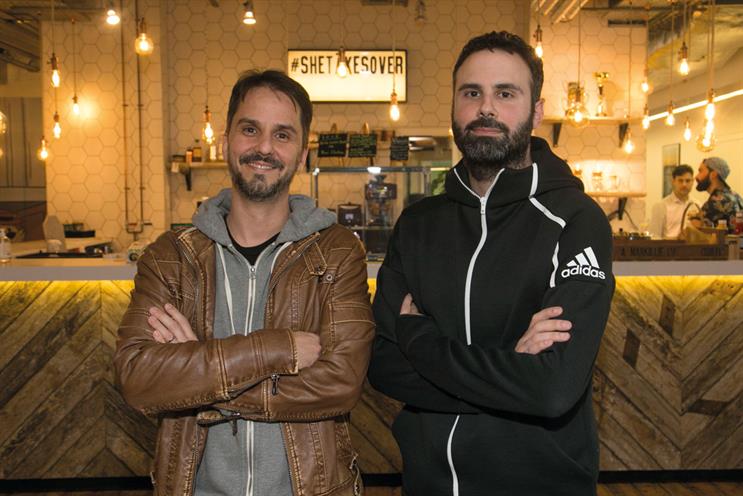 I chose this ad because...
...it sounds like a regular Seat ad but then Marmite messages keep punctuating to 'subliminally' convince you to love Marmite.
This has good comedy timing, a strong idea and great attention to craft.
It's quite unusual for an ad to genuinely break the conventions of radio advertising but this does that well and is all the more successful for it.
It arguably works better on radio than it does in the TV version. And props to the team who've clearly engaged other brands and asked them if they can cross-pollinate, rather than interrupt 'fake ads' (which 99% of other agencies and clients would have done). It shows what can be done with a bold idea and a strong team.
Planning and accounts will have had some work to do to convince the other clients to let their ads be trodden on, but in the end they all win from doing things a little differently.
How would you encourage creatives to 'see radio differently'?
Train like a beast
Radio ads are hard but teach you how to write properly because there's nowhere to hide. It's just your words and, if you're lucky, some sound effects and maybe a bit of music. It's a great training ground. Use it.
Break the format
Radio ads don't have to be just two voices talking. But you'd be surprised how many of them are.
Less is more
When writing comedy dialogue write less than you think you need, read it back slower than you think, then cut about 25%. Actors say stuff way slower than you'd imagine. The joke is in the beat. If you don't have time for the beat, you don't have time for the joke.
Winning ad: 'Mind Control' with Seat for Marmite
VO Confucius once said: 'Life is simple, but we insist on making it complicated'. Well, at Seat we believe choosing …
Subliminal VO MARMITE MIND CONTROL. VO… should be simple too! So we're offering…
Subliminal VO LOTS OF DELICIOUS MARMITE.
VO…including 17-inch…
Subliminal VO MARMITE BAGELS
VO… and your choice of…
Subliminal VO MARMITE CRUMPET.
VO… at no extra cost. Why make life more complicated?
Subliminal VO HATER, BECOME A LOVER.
VO: Seat.
Subliminal VO YUM.
FVO Price based on FR litre and PI 48-month contract hire.
Subliminal VO YUM YUM YUM.
FVO Damage charges may apply. No ownership. Seat Financial Services.
Subliminal VO YUM.
Credits
Creative agency Adam & Eve/DDB
Creative team Simon Vicars, Andre Sallowicz, Matt Fitch, Mark Lewis
Agency producer Brittany Littlewood
Sound studio String & Tins
Sound engineer Lawrence Kendrick
Voice(s) Alex Babic, Jacob Scipio, Jayne McKenna
Could you do better? Enter your work at aerials.co.uk
The Aerials are awarded monthly by Radiocentre to the creative team behind the best work entered at aerials.co.uk and chosen by an invited creative-director judge.