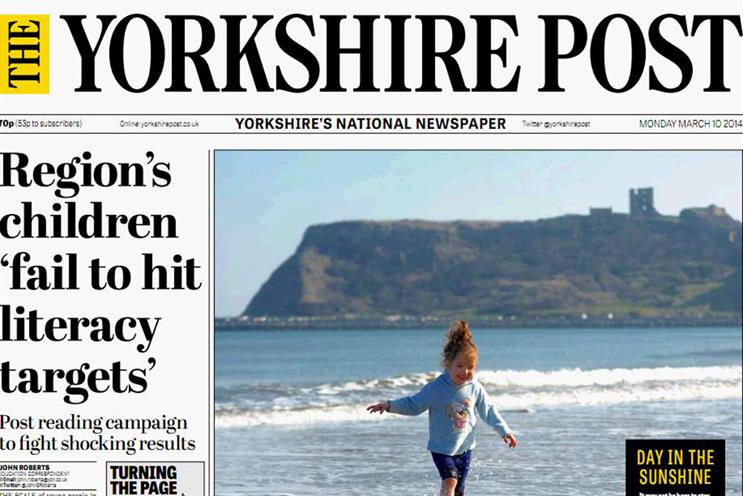 Johnston said the "fully responsive", mobile-first sites for The Yorkshire Post, The Sheffield Star and The News in Portsmouth will offer a "better, faster" experience and improved integration of "native" advertising that blends in with editorial.
Johnston said: "Each of the three sites will maintain a strong local accent following robust audience research with detailed insight ensuring the sites remain relevant and trusted in their markets."
The publisher is under pressure as the share price has slumped by almost three-quarters this year, hitting a record low of 35p on 10 December.
Underlying digital revenues rose only 8.4 per cent in the 17 weeks to October, compared to 19.5 per cent for the similar period a year ago. Group revenues have fallen nearly 9 per cent since July amid an industry-wide downturn.
Johnston chief executive Ashley Highfield has been forced to wield the axe. He closed or merged 16 titles in the second half of the year, consolidated the local display, features and entertainments teams into one and axed five regional MD roles earlier this month.
Trinity Mirror's acquisition of Local World in November means it now dominates the regional market with 30 per cent share, heaping pressure on Johnston and rival Newsquest to gain greater scale.
Enders Analysis said in a note last month: "Newsquest and Johnston Press will feel some pressure from the TM/LW merger. They are suddenly not the joint biggest players at the table. Many opportunities will now naturally flow in TM's direction."