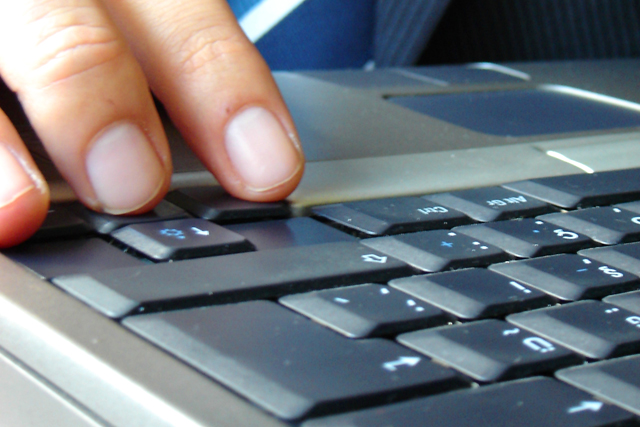 Work comes home. Home comes to work. The way people live their lives is becoming more mobile by the minute.
We're able to multi-task like never before. As marketers we know that business decision makers are busy people. That's not news.
But we wanted to look deeper into how and where people are receiving information, and beyond this we were eager to find out how information flow influences their decisions, and how they feel about it.
Gyro partnered with Forbes Insights to interview 543 top executives, 111 of those from the UK, because the insights into their work and personal lives would inform our thinking as marketers.
More than 40% of the respondents make decisions affecting marketing and sales.
Along the way a clear picture developed and it was one which we did not expect. Contrary to the negative perceptions about being 'always-on', this new reality is having a positive effect on people's work and personal lives.
We found that 97% of UK business executives send work-related e-mails outside of the typical '9-to-5 work week'.
How often do you check your Blackberry or smartphone during non-work hours?
The US
The UK
Other Europe
Every 1-2 hours
54%
22%
24%
Source: Gyro, Forbes Insights
Often driven by career ambition over fear, the 'always-on' state of mind better suits their busy lives, wherein a third (32%) of people check their work emails every 1-2 hours and over half (52%) would happily step away from a family occasion, such as a dinner, to deal with a business issue.
How often do you step away from dinners and other family gatherings to deal with business calls and other work issues?
The US
The UK
Other Europe
Multiple times at each event
54%
29%
17%
Source: Gyro, Forbes Insights
Despite this, they said that they feel in control and able to enjoy their personal time.
Only 15% said that they struggle to separate work from valuable personal/family time and 84% feel empowered and well prepared to make business decisions.
People no longer feel rushed to make business decisions, instead valuing the freedom and flexibility that this @work state of mind allows.
It was found that 62% of people believe that they make better business decisions because they have more time to think clearly.
We also found that people's private lives are playing a much bigger role in business decisions.
The study shows that nearly half (49%) cite personal values as very or critically important to their decision-making.
We also found that almost half (49%) feel more productive and better enabled to perform when blending work with personal time and over half (57%) of all business decisions are made at home.
Where do you make business decisions?
The US
The UK
Other Europe
At home
61%
19%
20%
Source: Gyro, Forbes Insights
These findings show how today's independently minded and highly connected executive looks, thinks and feels.
To influence business decisions brands are, from now on, going to have to reach and persuade the individual.
The B2B customer is no longer a corporate entity but an independently minded, highly connected person. Brands need to touch a very common sense in something relevant to their lives.
We now live in a 'multi-touch', digital world which has made people become almost numb to everything that surrounds them, so in order to create intimacy and feel something else, brands have to come up with something really acceptable from a human point of view that makes them think 'this is really important to me'.
The blur that now exists between the personal and professional life of the consumer makes it vital that brands pay close attention to the methods they use to get their message across to those all important decision-makers.
The opportunity to reach them has never been so big, but this in turn places greater emphasis on a 'soft-approach' to selling.
As a result, the most successful brands need to demonstrate an ability to tailor the message according to the channel they are using.
A consumer is likely to use micro-blogging websites with a different mindset compared with catching-up on a TV show with their iPad.
The best practices for brands are changing and a targeted personalised approach has never been so important.
A decision-maker can be reached on their way to the office, while they queue at the coffee shop during a break, or as they catch up with the latest reality TV show at home.
This means there is little time for brands to switch off, but successful advertisers will be aware of the risks that come with bombarding the consumer a constant stream of messages. Too much activity and a brand risks irritating them.
Gyro's pursuit is to understand this '@work state of mind' better, so that we can best ignite emotions. This research offers us a clearer view into when, where and how brands can influence the high value decisions made by the business audience.
Nine-to-five thinking is a thing of the past and this must be reflected in how brands advertise to their customers and clients.
Things have moved on and so have old attitudes to advertising.

Christoph Becker, Gyro, global chief executive and creative officer