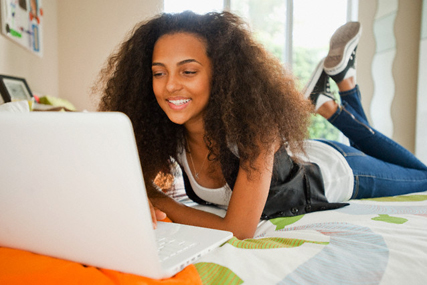 If you've spent time talking to teens recently they you'll know that they live in the present, don't think much about their future and have little idea of how they might achieve their ambitions.
That might indicate that today's teens are little different from their predecessors but, of course, they live in a different time, with digital technology that connects them to their friends, family and brands.
Our latest look at teen behaviour in the UK, 'Delving into the teen world', indicates that today's teens are also substantially different from those that went before.
They are consuming at a faster pace than ever and they are used to consuming for free. Easy access to content is fuelling the hunger for more.
With a constant flow of new information at their fingertips, they are quick to judge both content and brands. Favourites come and go quickly.
So what does it take for brands to become regulars on the teen scene. Our research shows that unlike previous generations they aren't looking for edgy, marker brands that only they use.
Instead their brand favourites include a selection of global names that will be just as familiar to adult consumers: Nike, Apple, L'Oreal, Coke, Starbucks and McDonald's.
What today's teens like are brands that are familiar. In todays' fluid, complex world they provide a sense of security and safety. Their ability to provide a unique and stable experience over a long period of time provides reassurance.
Partly it's also a criticism of brands that might target teens - few brands feel original or different and few brands are solely targeted at teens.
Partly it's also about the need for teens to fit in. Rebellious brands would make them stand out and they want to be part of the crowd.
Teens are choosing classic brands and don't require specific 'edgy' teenage brands to differentiate themselves. This goes against the general belief that brands act as powerful generational symbols.
Nevertheless, brands are still important for building identity and status. So rather than looking for values such as rebelliousness, transgression, irreverence or separatism, being different, radical or extreme, teens are looking for brands that provide what they need.
Essentially today's teens judge brands by their ability to deliver one of three things:
The "low" concept: those that they can buy or get for free, perhaps it's something that their parents will buy or can be downloaded for free.
The "friend" concept: those that help them do what makes them happy, technology brands that help them connect for example.
The "fast" concept: those that allow them to change or explore new areas, so fast fashion brands that allow them to experiment with a new look are important.
Ultimately it's about delivering something of meaningful value in one of these areas. If they give them status like Jack Wills, help them connect like Apple and Blackberry, provide enjoyment like Xbox and Nintendo, then they'll be invited in.
The bottom line is that today's teens judge brands differently from previous generations. They are marketing savvy, they know about brands, segments and distribution and move with ease and knowledge through options and products.
They are uncommitted and will constantly search for new things and better terms and conditions.
They have high expectations and demand and will favour quality and differentiation where it is affordable.
They want to be in control of the marketing conversation via their networks and their ability to discover advertising and brand intentions.
Finally they are happy to study what's out there before taking the plunge. This is a generation that will not have anything forced on them.
Louise Couchman, research director, Firefly Millward Brown