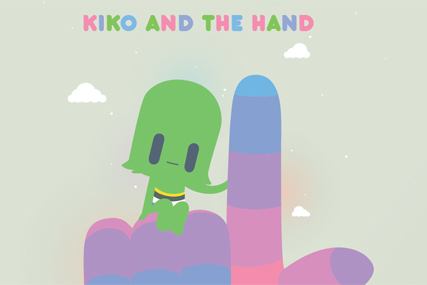 Created by Grey Amsterdam, the campaign features a cartoon character called Kiko, explaining boundaries. 'The Underwear Rule' describes what children should accept or not, when being touched.

The ads feature a hand asking Kiko where it is okay to be touched. When the hand wants to touch inside Kiko's underwear, Kiko shouts out that it can't.

'The Underwear Rule' campaign speaks to children directly, allowing parents and carers to use it as a way to educate children regarding sexual abuse.
The campaign will launch on Wednesday (1 December) at a special event in Rome, attended by the president of Italy and other high level European Government officials.
Grey Amsterdam executive creative director Colin Lamberton said: "Recent results show that one in five children (20%) is sexually abused. Our main concern was to approach this problem in a psychological and educational way. The character of Kiko is a perfect way to reach both parents and children. I have the feeling that 'The Underwear Rule' is the beginning of something bigger."
Grey Amsterdam has extended the campaign with an educational tool: 'The Underwear Rule' book of 20 pages is freely available to download from a Council of Europe microsite.

Executive creative directors were Colin Lamberton and Seyoan Vela, with the ad art directed by Ecco Vos. The production company was Not To Scale, with animation by Punga.