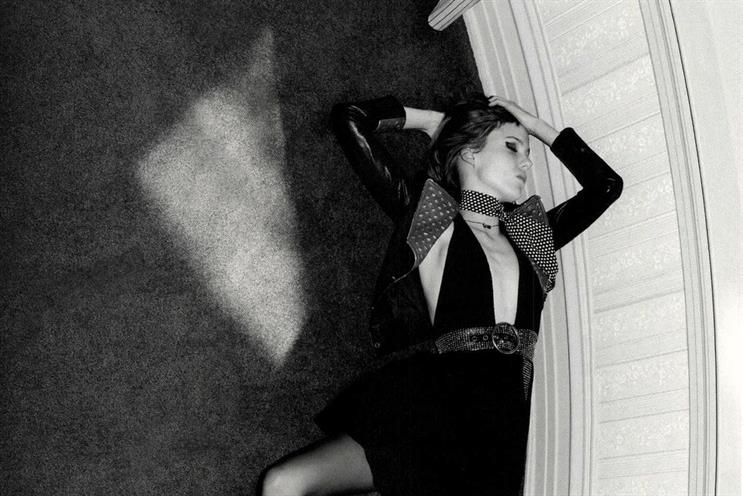 The Advertising Standards Authority ruled the ad should not have featured a black and white photograph of the woman, whose "rib cage was visible".
The ad, which appeared in Elle magazine, showed the model lying on the floor with her hands on her head and eyes closed while wearing a short, black dress, a leather jacket and high heels.
When contacted about the complaint, the French fashion brand said it did not agree with the complainant's view that the model was unhealthily thin.
However, the regulator decided the model's pose and the "particular lighting effect in the ad" drew the viewer's focus to the model's chest, where her rib cage was visible and appeared prominent.
The ASA continued: "Her thighs and knees appeared a similar width… particularly in light of her positioning and the contrast between the narrowness of her legs and her platform shoes.
"We therefore considered that the model appeared unhealthily underweight in the image and concluded that the ad was irresponsible."
In its ruling, published today, the ASA stated the ad must not appear again in its current form, on the grounds that it breached the CAP Code on the grounds of responsible advertising.
Ian Twinn, ISBA's director of public affairs, said the ruling was useful in "drawing a line over which advertisers must not cross".
He added: "There is serious concern about the powerful use of the ultra thin in fashion ads and in media content.
"The bottom line is that it can glorify an extreme body image and help encourage people, especially the young, into anorexic behaviour."
Elle declined to comment on the complaint.