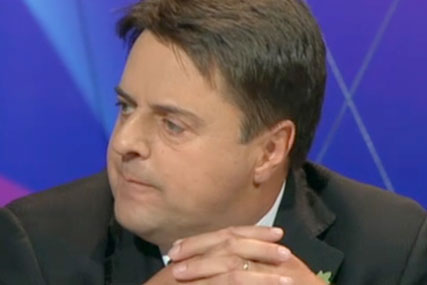 The party has settled on an undisclosed figure, which according to reports could be anywhere between £70,000 and £170,000, although an exact figure has not been released.
Unilever has confirmed it was paid an out-of-court settlement over the copywright claim, but offered no further comment.
In April, Unilever launched a court action after the yeast spread was used in the online broadcast in which BNP leader Nick Griffin addressed potential voters. The online video ended with the phrase "Love Britain, Vote BNP", echoing the tagline for Marmite: "You either love it, or hate it."
Prior to the broadcast, Unilever had run a campaign, where consumers were encouraged to vote for either the "Love" or "Hate" party in a light-hearted jab at either those who "love" or "hate" Marmite. The campaign featured an election broadcast from the "Hate" party.
At the time, in a statement, Unilever said: "We want to make it absolutely clear that Marmite did not give the BNP permission to use a pack shot of our product in their broadcast.
"Neither Marmite nor any other Unilever brand are aligned to any political party. We are currently initiating injunction proceedings against the BNP to remove the Marmite jar from the online broadcast and prevent them from using it in future."
In a blog post at the end of March, Griffin referred to the Marmite campaign, stating: "A couple of early morning calls alert me to the striking similarity between the BNP's 2009 election broadcast and the latest advertising campaign by the purveyors of the brown stuff.
"I must say as an exercise in subliminal marketing, just a few weeks before an election, I love it."
The BNP was not available for comment in reference to the court settlement. The party carries a policy that it "does not answer telephone media enquiries" and is only available by email correspondence.
There had been no returned mail at time of publication.