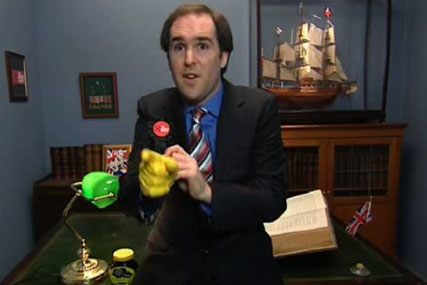 Stand-out campaigns for Unilever brands during the past 12 months have included the 'Love/Hate Party' work for Marmite in the UK, which staged a mock election for those who did and didn't like the product.
For its salami snack Peperami the advertiser ran a competition open to the public, which offered $10,000 worth of prize money, to come up with the next advertising concept for the brand.
Other Unilever brands include Flora, Walls ice cream and Persil washing powder.
Terry Savage, the Cannes Lions International Advertising festival chairman, said: "Over the years, Unilever's marketing has been renowned for embracing the creativity and innovation that has driven the powerful work that its agencies have produced."

Keith Weed, Unilever's chief marketing officer said: "The long-standing relationships we have built with our agency partners over many years have enabled us to develop many striking - and more importantly - effective advertising campaigns."
Last year's Advertiser of the Year was car marque Volkswagen, while Unilever's fiercest rival in the FMCG market, Procter & Gamble, took the award in 2008.
The win is a sign of recognition for Simon Clift, Unilever's top marketer until he stepped down earlier this year and was replaced by Weed after almost 30 years with the company.
It also comes as Unilever deepens its involvement in crowd-sourcing creative work, having struck a partnership in April with film-making community MoFilm to seek content for 13 of its brands.
The last year has been a busy one for Unilever, as it embarked on a review of its global media arrangements in July, with Interpublic Group's Mediabrands, Omnicom's OMG and WPP Group's Mindshare all battling for a slice of the $1bn media account.
After a protracted review Mindshare took both the £700m media account for Western Europe and the £515m US account.
Mediabrands managed to retain its business in Latin America and picked up the business in Russia and Mexico.
Omnicom's PHD kept its hold on Unilever's Eastern European media business, which it now handles in conjunction with the estimated £300m account in China, which it won from Mindshare in 2009.
Unilever uses a roster of advertising agencies globally including BBH and Lowe.