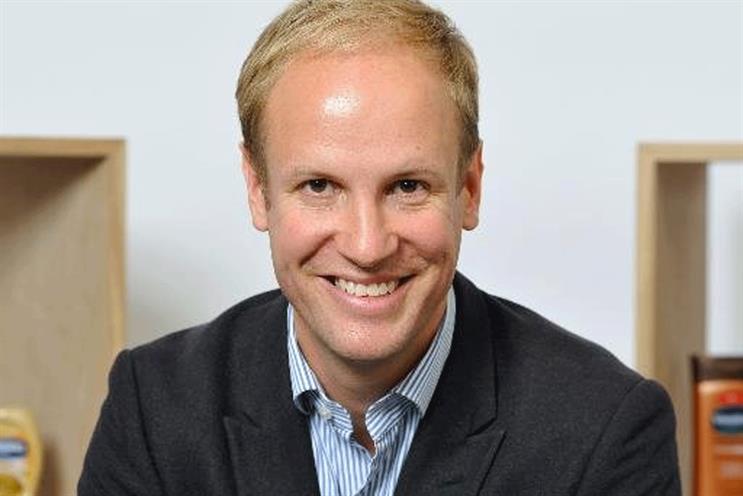 Jeremy Basset told today's Media360 conference in Brighton that the FCMG giants' brands were putting purpose at the heart of their agendas.
Speaking on the Future Brand Building panel, Basset said the brand of the future would be "grouped in purpose but brought to life through a lot of different partnerships. You see increasingly fragmented and incredibly complex consumer journeys, so the brand of the future needs to be able to adapt to that world by having a wide range of partners you collaborate with, instead of one big agency partner."
Unilever Foundry was launched two years ago as an initiative to attract start-ups to the FMCG giant. The platform is designed to be a one-stop shop for entrepreneurs seeking mentoring, investment and projects to pitch for.
Basset's view was echoed by fellow panelists, including Just Eat's global chief marketing officer, Barbaby Dawe, and Kima Segun-Ojo, the head of social media at M&S.
Dawe said personalisation would characterise brands of the future, either within the product or the real estate the brand has, combined with the way it communicates to consumers.
It's all about having purpose
However, Rose Lewis, the co-founder of ad-tech start-up accelerator Collider warned that UK companies were "still so far behind" in being able to leverage new technology available to them, which is holding back bigger companies in particular from being able to evolve.
Lewis said: "There are load of pockets where they [brands] are just not using what we can do with mobile now.
"I think in marketing and advertising what's exciting is data and how you leverage it and the benefit of allowing your brand to be interactive and be more personal. This idea of one-two-one marketing can only happen if you have great data and the consumer doesn't get pissed off."
The panel was in agreement that a focus on more personalised brand meant a clear sense of purpose was increasingly integral to its marketing communications.
Bassett said: "The great thing an organization like Unilever is really focused on is doing well, doing good. Purpose goes very deep into our organisation... give people a purpose to buy in to, rather than just a product to buy.
"If you look at brands like Dove for example it has a point of view, which really resonates with the target. They lead in terms of action. Because of that strong purpose it doesn't matter what platform you communicate across. If you can land that purpose you can land in the heart and mind of the people you're trying to serve."
Just Eat 'no longer a challenger brand'
Yet for less established brands, the company must first carry out more functional marketing that just explains what the brand is and what it does.
Dawe cited Just Eat's entry into the Italian market, where it has to make a "slam dunk ad of 'this is what it does'. This is in contrast to Just Eat being very well established in the UK, where it has moved to a much more emotional marketing space with its "mini-fist pump" campaign, which parodies pop songs.
Just Eat is about to enter into a new phase of its advertising activity following a review of its advertising requirements. The review comes at an important time for the brand that was, Dawe joked, "in danger of becoming a big organisation".
Dawe explained: "We understand we're no longer a challenger brand. We're a leader and have a responsibility to the category. But it's that balance of being responsible but also being challenging and to make sure you're agile.
"The older your business, the more legacy processes there are and it's very hard to disrupt when they're ingrained in the organisation."