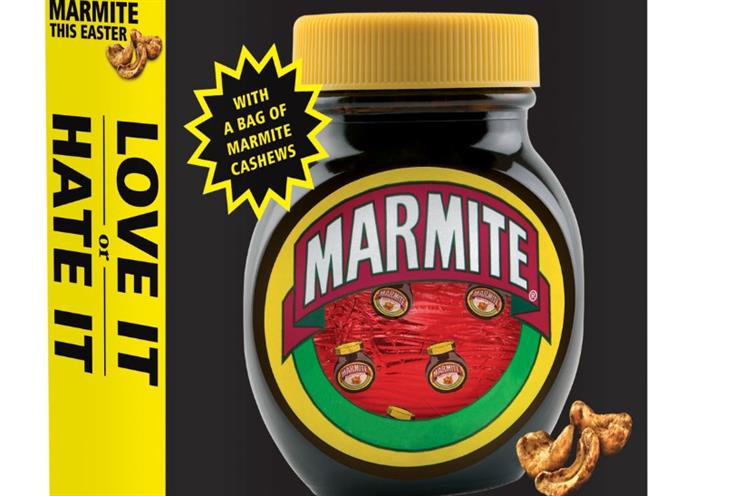 The FMCG giant has introduced two products to its confectionery range- Marmite and Pot Noodle eggs - available from next month as it seeks to bring fun and excitement to the category.
Priced at £5, Unilever hopes the unusual eggs will drive interest to Easter fixtures in store.
The Marmite egg will be flavoured with the spread, which is famously hated by some consumers and loved by others.
Thankfully the Pot Noodle egg will be made out of chocolate- minus the savoury flavouring of the fast snack. Instead it will come with a branded mug for fans to enjoy.
"Building on the success of our first ever Easter egg launch last year with Magnum, Cornetto and Mini Milk, we wanted to bring something new to the Easter egg market once again for 2015," said Julie McCleave, head of licensing at Unilever UK.
"We anticipate that the new additions will drive sales by offering an exciting new product from brands that consumers know and love."
Brand: Unilever (Marmite and Pot Noodle)
Read next