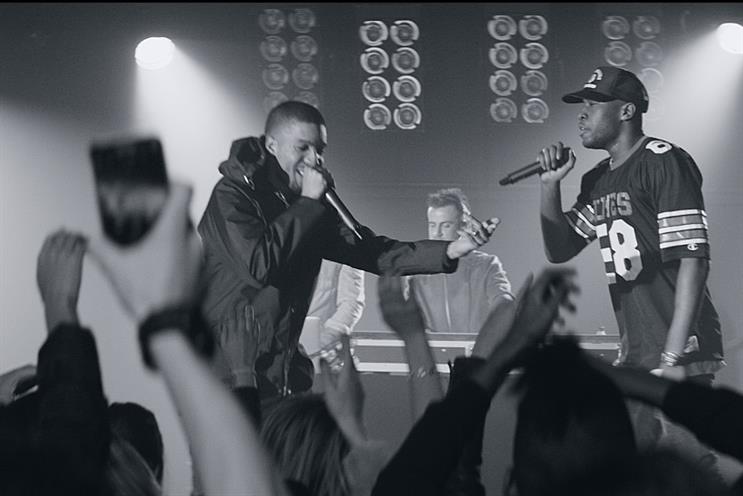 Pot Noodle and music agency Big Sync, which has been appointed by Unilever to provide music strategy and licensing across all its brands, created and produced a music video for rap artist Raylo after his track appeared on the Pot Noodle ad.
The ad, which has nearly 2m views on YouTube, featured the unreleased track called 'Winner' by Raylo, a 27-year-old called Reece Whyte.
Unilever claims that after the track was heard for the first time on the Pot Noodle TV campaign it received a "huge amount of interest" from the music industry.
Raylo's 'Winner' track will now be released by US-based label Ultra Records, which represents artists including Calvin Harris, David Guetta, OMI and Tiësto.
Pot Noodle brand manager Lena Portchmouth said: "Building off the success of the 'You can make It' campaign, this music video is not only relevant to Pot Noodle's target audience, it also allows us to create fantastic content in channels we know they engage with".
Unilever worked with Big Sync and ad agency Lucky Generals to help promote the track as part of the Pot Noodle strategy of helping young people 'make it'.
The track will also be aired during The X Factor nationwide tour and hosted on Shazam.
The music video for the track, which was shot by Carly Cussen of MOS films, also features a young woman who does sign language to rap music.
The creative is designed to be in line with Pot Noodle's new brand strategy, which positions itself as a product for young, ambitious people who spend their time on chasing their dreams rather than cooking.
It is an attempt to move the brand away from the image of the lazy youth generation of the 90s.