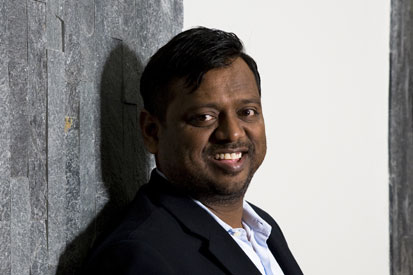 The Unilever Consumer Creative Challenge, the first major activity under new global marketing chief Keith Weed's stewardship, is the FMCG giant's largest-scale crowdsourcing drive to date. It was unveiled at the Tribeca Film Festival in New York.
In collaboration with MOFILM, a community of aspiring film-makers, Unilever will seek video content for 13 of its brands: Lynx, Ben & Jerry's, Close Up, Dove deodorant, Wall's ice cream, Knorr, Lifebuoy, Lipton, Comfort, Sure, Surf, Sunsilk and Vaseline. Unilever selected the brands which had the biggest global presence for the initiative, according to Babs Rangaiah, vice-president of global communications planning at Unilever.
The consumer products group will name five winners for each brand at the London Film Festival in October, and one overall winner who will walk away with £7,000. Unilever plans to use the winning ideas in future marketing campaigns. "We hope we have enough good content to produce ads for all the brands," said Rangaiah, adding that the focus will be on ideas that can run in multiple markets.
The company has tested similar initiatives on individual brands. In August last year it dropped Lowe from its Peperami account in the UK and announced a contest to create a new campaign around its 'Animal' character. The winners were announced in November, though the resulting ads have yet to be rolled out.
Crowdsourcing is an increasingly popular tactic for marketers. The Labour Party recently held a contest to generate ideas for a poster attacking the Conservatives.
Unilever has supplied product briefs for each brand on the www.MOFILM.com website, and is using the Twitter hashtag #ulccc to distribute information. Contestants can enter in English, German, French, Spanish, Italian, Portuguese and Chinese. Entries will be judged by a panel of film experts and top marketers.
Weed, recently named chief marketing and communications officer following the departure of Simon Clift, said Unilever wanted to "encourage and capture the creative energy behind [internet film-making] and put it behind our brands by inviting consumers to be part of the brand creative process".