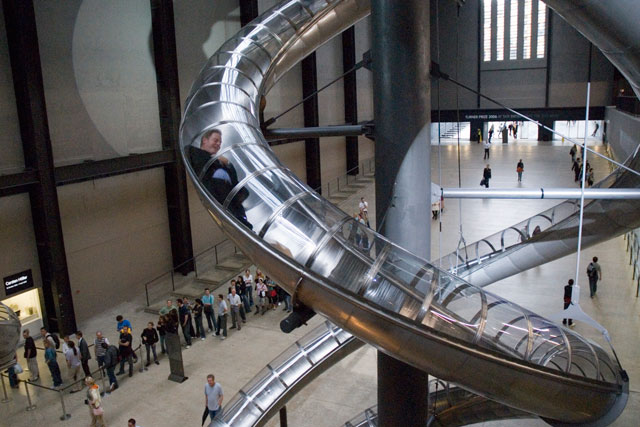 Unilever said its new sponsorship, which will be announced "in due course", will fit closely with the company's Sustainable Living Plan, which aims to double the size of the business while reducing its environmental impact and increasing its "positive social impact".
The Unilever Series has provided an overall sponsorship of £4.41m to the Tate Modern during the past 12 years and enabled the gallery to provide a free exhibition within its turbine hall for an average of six months per year.
Unilever provided £1.25m for the first five years in sponsorship money, with a £1m renewal deal up until 2008, followed by a further £2.16m up until 2012.
The series has hosted work from: controversial Chinese artist Ai Weiwei, who covered the floor in thousands of clay sunflower seeds; "Shibboleth" from Doris Salcedo, the large floor crack that split the turbine hall in two; and Anish Kapoor's "Marysas" sculpture.
The current exhibition commissioned as part of the series, showcasing Anglo-German artist Tino Sehgal, will run until October this year and be the last under Unilever's sponsorship.
The Tate Modern turbine hall will be closed throughout 2013 due to planned building work, but the gallery has confirmed that new commissions will continue when the space re-opens in 2014, when discussions around sponsorship from other companies will also start.
Sue Garrard, senior vice president, communications, Unilever said in a statement: "This is the final year of our 12-year sponsorship of Tate Modern.
"We are very proud of what the Tate and we have achieved with The Unilever Series. By the time the Tino Sehgal commission closes, the Unilever Series will have showcased the work of some of the world's most imaginative and exciting modern artists to around 30 million people.
"In addition, our award-winning online art education programme Unilever Series: turbinegeneration, has helped to inspire more than 24,000 pupils in 400 schools worldwide.
"Our partnership with Tate has been innovative, creative and rewarding, and we would like to thank them for a wonderful and stimulating partnership."
Follow @loullamae_es