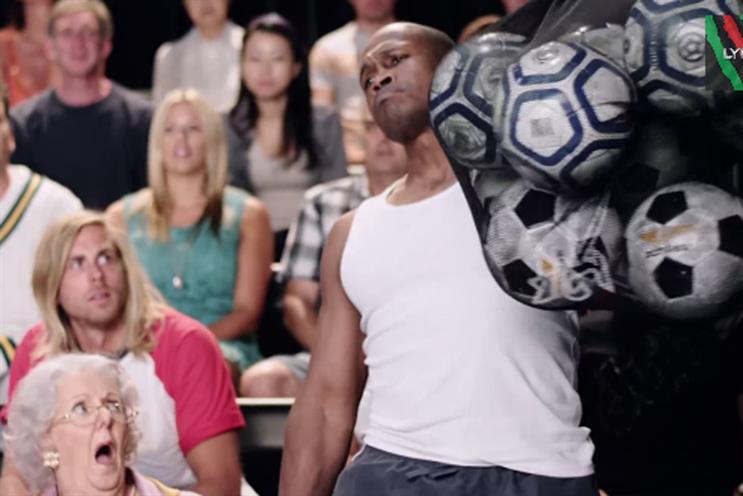 The video for Lynx's "Manwasher Shower Tool" (below), by BBH, was filmed in the style of a product presentation, with a live audience. In it, two female characters are shown discussing how men should keep their "balls clean", before male volunteers bring up various sports balls to be washed.
One of the men, who is black, stands up and asks, "What about my ball sack?" while raising a large sack filled with footballs.
The ad contains many double entendres, such as, "Wow ... I could play with these balls all day," and, "My balls have rubbed against my trousers for hours." It ends with one of the female characters stating, "If you have dirty balls that need cleaning, visit the men's toiletry aisle at your local retailer".
The Advertising Standards Authority (ASA) received two complainants that the ad was irresponsible for display where it might be viewed by children. Another complainant challenged whether the ad played on racial stereotypes, with the implication that the black character had bigger "balls" than the white characters.
Unilever defended the content of the ad, claiming men did not feel comfortable discussing their personal hygiene openly, so humour was required to help deliver the message of the campaign.
The FMCG giant cited 'Carry On' films and 70s TV sitcom 'Are You Being Served?' as examples of programmes where the double entendre is used for comic effect, and is likely to be seen by children.
It also argued that the innuendo in the ad was unlikely to be understood by children, while the video was only shown on Gym TV and online channels where it was only served to an over-18 audience.
Regarding the racial allegation, Unilever insisted size and shape of the sports balls "bore no relation to the actual size of human testicles" and were used to generate an "unrealistic and humorous effect".
The ASA ruled that, while older children would understand the slang meaning of the term "balls", Unilever had taken action to specifically target the ad at an older generation, so did not find it in breach.
The watchdog did find that the ad played on racial stereotypes, but considered that, given it was targeted at men aged between 16 and 34, it was unlikely to cause offence.