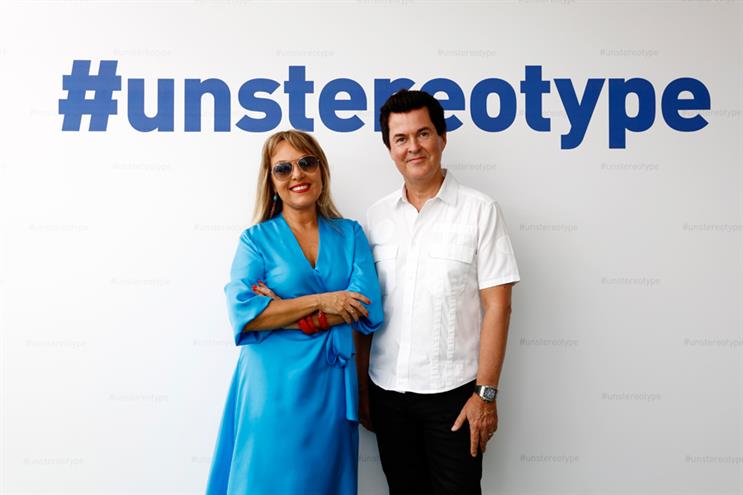 Unstereotype launched two years ago with the goal of eliminating outdated stereotypes of people in advertising. Now Unilever is expanding its aim to all forms of content and branded entertainment.
The first step in that expansion will be a three-year deal with XIX Entertainment, the company set up by Fuller, the creator of Pop Idol and American Idol. Rexona, Unilever's deodorant brand also known as Sure in the UK, will partner with Now United, the first global pop group comprised of 14 members from 14 countries, which XIX manages.
Rexona and Now United will co-create content across channels, such as dance tutorials or experiential dance studios, to unite different cultures through dance. The campaign will promote messages of equality and tolerance to inspire young people to be themselves.
The partnership was a natural fit because Now United is a dance-led group, and Rexona is a brand that sponsors movement, Fuller explained.
Unilever also plans to form content partnerships with other brands in support of the Unstereotype initiative. Dove has already teamed up with Cartoon Network earlier this year. The brand will collaborate with creators of the series Steven Universe to develop original programming using the show's characters that helps build body confidence in younger people.
From the beginning of Unstereotype, Unilever always planned to branch into other areas of content besides advertising, said Aline Santos, the executive vice-president of global marketing and global head of diversity and inclusion. The company believes that collaborations between brands and content creators will be key to tackling harmful stereotypes around gender, race, sexuality and more.
Unilever is also moving from an "interruption-based approach" in marketing to putting more investment in "content that people really want to see," Santos explained, pointing to the launch of its content studio Unilever Entertainment. The company decided to tie together its shift into entertainment with the Unstereotype initiative.
Santos called for the entire marketing industry to join Unilever's pledge to transforming content to be more diverse and inclusive.
"We want the whole industry to come along," she said. "If the whole industry, content creators and advertisers, get together for the same journey, then we can make a difference in my lifetime and in my kids' lifetime. I have an urgency. I want to see change now."