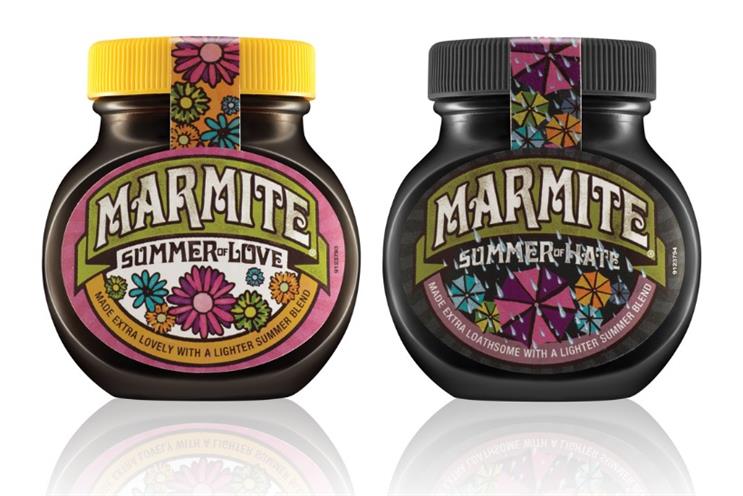 The funkily designed jars, which are available from July - September, have been made with a "ligher summery blend", in an apparent bid to make more consumers fall in love with the brand.
As Marketing first reported last month, the jars take inspiration from Woodstock and the summer of love in 1967.
"With an innate ability to create talkability and buzz, Marmite owns a unique territory and we aim to build on this with the launch of our limited edition summer spread," said Marmite assistant brand manager, Philippa Atkinson.
"This summer, we want to encourage the British public to be lovers, not haters, with our new lighter tasting recipe. It is a slight twist on the traditional recipe, making it a perfect spread to have this summer," she added.
However, Marmite fans should keep their eyes peeled to avoid disappointment, as only ninety-four 'Summer of Hate' jars will be available across the UK (one for each day of British summer).
---
Check out the latest from our Thinkers