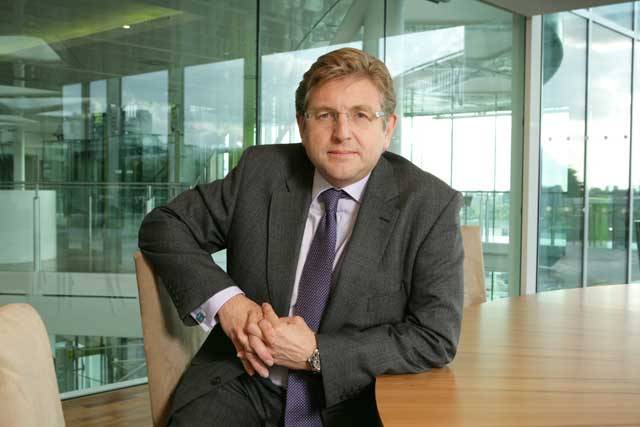 Like an enthusiastic clergyman at a village fete, Unilever's cheery chief marketing officer, Keith Weed, is still wearing the charity T-shirt underneath his suit jacket when he breezes into the Cannes hotel bar for our meeting, shortly after delivering a sermon on the importance of sustainability.
His colleague, the rather quieter and sterner senior vice-president of marketing - the verger to Weed's vicar - Marc Mathieu, however, seems to have changed out of his at the earliest opportunity.
Weed is keen to eulogise about a corporate social responsibility initiative that Unilever has just announced - one that helps people in developing countries get access to clean water through water purifiers (hence the brightly coloured T-shirt emblazoned with its "Waterworks" name) paid for by charitable giving.
While undoubtedly a worthwhile exercise - and one that Unilever should quite rightly feel proud of - it might also prove to be a way of sustaining consumer markets in areas of the world where the company can hope to enjoy the biggest growth opportunities.
While Weed gratefully orders a beer ("Well, it has gone midday"), a drink that was invented to overcome the hazardous problem of fetid water but came with a joyous side effect, Mathieu sips icy water. As a pairing, they're not quite odd - maybe unlikely.
Their commitment to maintaining the traditions of William Lever, who revolutionised the sanitation and cleaning habits of Victorian England, seems genuine as they eye new areas for growth - the shift towards the developing continents of Asia and Africa both obvious examples. Weed rattles off a list of statistics that corroborate this - by 2030, two-thirds of people in Asia will be middle class and the continent will account for 54 per cent of consumer spend.
The need to embrace digital and "learn the language of the crowds", as Weed describes it, is also one of their identified shifts, and the Waterworks initiative embraces social media by relying on Facebook credits - maybe an early experiment of how (or if) it will translate to all of Unilever's consumer brands.
It has been three years since Unilever announced its Sustainable Living Plan, which has been supplemented with its recent "crafting brands for life" positioning. It's one that acknowledges the profound challenges to Unilever's business (some of which are listed above), but also has an impact on the creative work and therefore the position of its agencies.
Mathieu lists its three principles: people, brands and magic. On the first, he says that, historically, populations have been treated as consumers and not people: "We want to make sure we trust humanity." Equally for its brands, research should inform rather than replace judgment, while the magic should come from pushing ideas and giving people (and presumably agencies) the "freedom to fail".
Lynx/Axe, the winner of the Cannes Lion Creative Effectiveness Grand Prix (for Bartle Bogle Hegarty), is held up as the best example of a Unilever brand that has become "crafted for life". It's one that Weed is keen to celebrate with his 15 global vice-presidents, in order for it to be shared around the 7,000-odd marketers in the company globally.
"We want to acknowledge creative excellence. We really believe in marketing and we believe that having powerful creative is a key lever for growth in an increasingly cluttered world," Weed explains. So good news, then, for BBH, which is being held up as an example of how Unilever's other agencies should behave.
Unilever itself, of course, faces its own advertising challenges that are beyond the control of its agencies - in particular, the potential of a shift of brand stewardship from the brand owner to the retailer. There is a theory that, in a fragmented world, retailers will have primacy in the consumer relationship. It's one that Weed refutes.
"Retailers are close to us and want our brands. I think where it's true is that brands in the middle are being squeezed. It's value rather than price being squeezed, and brands that are in the middle have a problem," he states. "We don't have many of these."
Mathieu adds that, to him, retailers are treated as a channel and - slightly defensively - any flexing of muscles by the retailers is no bad thing as it pressures the brands to work harder.
Weed and Mathieu have already started their work to ensure Unilever brands adapt to the trends in global population, are seen to be sustainable and are at least embracing digital - but there's no doubt it's an opus magnum.
While members of the cloth might occasionally find their faith tested by the original sin or suffering among the innocent, Weed's own restless nights are caused, he says, by fragmenting brands: "It keeps me awake at night. But the answer to that is powerful creative ideas that pull things together." And, with that, he is ushered off to his next meeting, spreading the good word.