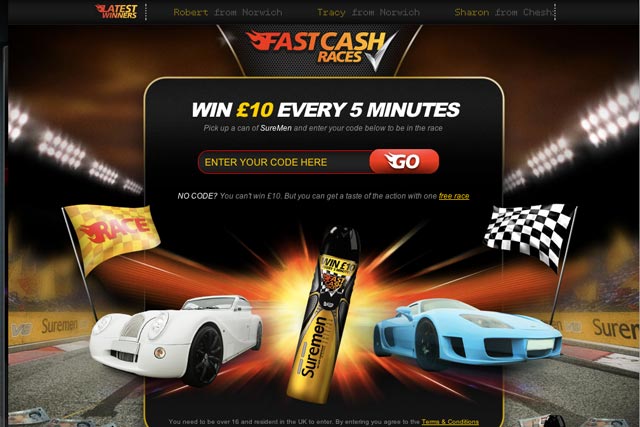 The £4.5m promotional activity features an on-pack promotion called 'Fast Cash Races', which will run across the eight-strong SureMen range on its 250ml packs until the end of June.
The range includes SureMen Invisible Ice, SureMen Quantum and SureMen Extreme Protection, along with the new SureMen V8 variant introduced this month.
The promotion provides consumers with a unique code to be used on the brand's website, www.suremen.co.uk, to enter into an online car race.
Consumers have the opportunity to win £10 cash if they win the race.
The design for the SureMen V8 variant has been influenced by some of the world's best supercars, according to Unilever, to bring a "fresh new look" to the male deodorant brand.
Paul Connell, SureMen brand manager at Unilever UK, said: "'The Fast Cash Races' has been developed as a fun and engaging promotion to appeal to all men, and to create one £10 winner every five minutes."
In February, Dove deodorant, the Unilever-owned brand, expanded its portfolio with a new product that it claimed improved underarm appearance, as it looked to further position itself as a beauty brand rather than a skincare range.