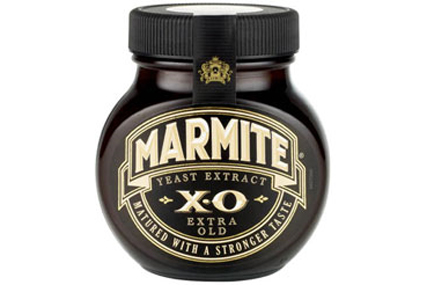 The launch follows a social media campaign devised by agency We Are Social, which identified and mobilised a group of 'superfans', termed 'The Marmarati'.
The Marmarati worked closely with the Marmite marketing and research teams to help devise the formulation of the spread, now on sale to the general public.

We Are Social began by recruiting a small group of devoted fans and bloggers, referred to as the 'First Circle', which then expanded to include more than 200 members, or 'Second Circle' members, through social media.

Participants were rewarded for uploading content, such as a film or poem or photograph to www.marmarati.org, and the best were considered for membership.
Tom Denyard, marketing manager for Marmite, said: "To our knowledge this is the first time a new product line has been launched through social media. And for Marmite, it's an approach that has worked fantastically well."

Today's launch follows Unilever revealing plans to create bespoke social networks across its brands in an attempt to involve consumers before launching a product.
Attempts to harness social media networks were reported to be behind Unilever's recent ad campaign for Lynx Twist.
David Cousino, global consumer and market insight director at Unilever, told Marketing: "Consumers will be able to speak directly to the brand teams and have a voice. This is a step change in how we engage with consumers early on in the development."

He added: "This is not a fad or fleeting tool which will get abandoned. Consumers will have a real voice with manufacturers through a real platform. This is going to be the future of marketing."