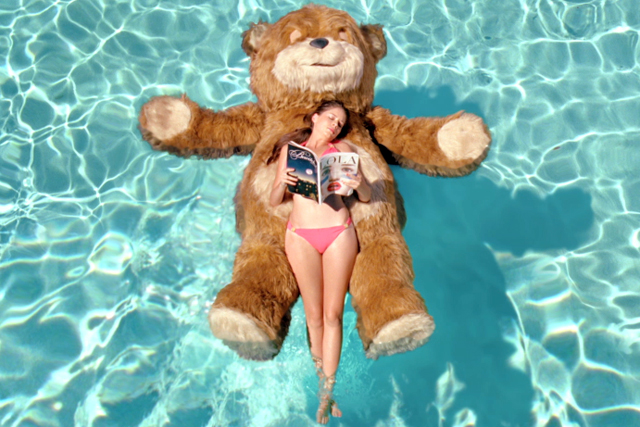 Cornetto Enigma launched last year and marked the brand's move into the premium position range.
Cornetto Enigma combines ice-cream with a core of either fruit, chocolate or nutty sauce, which extends from the crown though to the bottom of the cone.
The brand is now launching a pan-European, multimedia ad campaign aimed at enticing consumers who like an indulgent ice cream.
The TV ad, created by Lowe + Partners Madrid-based agency Lola, plays on the soft centre of the Cornetto Enigma and shows a woman's boyfriend turning into a soft teddy bear.
The campaign will also run across outdoor, digital media and mobile. It uses the tagline "Try the irresistible soft side" and will roll out across Europe this summer.
Additional content will be distributed through mobile and Facebook.
At Lola, the creative team responsible for the campaign was led by creative director Jorge López, with Eduardo Martínez Gil and Max Bostad, and the strategic planner was Elena Carrasco.
Tony Wright, chairman, Lowe + Partners, said: "This campaign really embodies what we mean at Lowe, when we talk about 'populist creativity'. The idea speaks to a mass audience, with great insight and humour and is set to drive sales across Europe."
In addition to the UK, the ad will air in Israel, Turkey, Ireland, Germany, Austria, Switzerland, France, Italy, Portugal, Greece, Netherlands, Belgium, Finland and Spain.
The media planning and buying was by WPP media agency Mindshare.
Earlier this week, Magnum, another of Unilever's ice-cream brands, launched an interactive game as part of its new global positioning "for pleasure seekers".