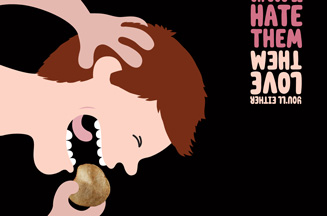 Since 2002 Walkers had used the Marmite brand under a licensing agreement, but the new products will now be manufactured by Unilever itself.
It is part of a wider expansion of its Marmite Snacks range, with new Marmite cashews and crisps to join mini rice cakes and cheddar bites, which rolled out in 2008.
The two new snack variants will be supported with a press and outdoor campaign, which launches on 4 May. The campaign, by incumbent agency DDB London, will continue the 'love or hate' creative by showing someone enjoying the product if looked at from one angle, but hating the product if looked at from the other.
Earlier this week, it was revealed that Unilever is planning to extend the Marmite brand with the launch of a breakfast bar.