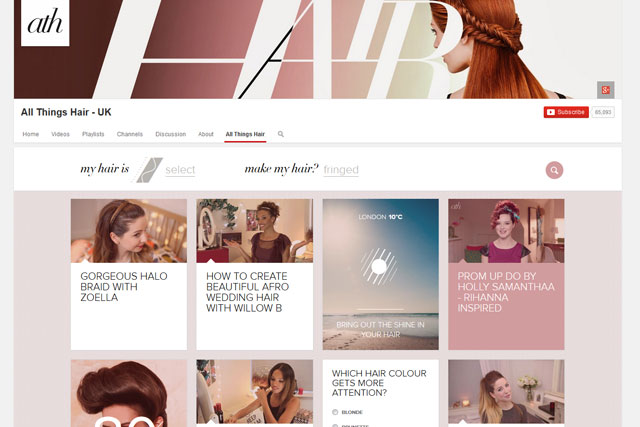 The channel, called 'All Things Hair', marks the first time that Unilever has advertised multiple brands as part of the same campaign. The brands involved include Toni & Guy, Dove and VO5.
The channel uses Google data to determine what hair advice women are searching for. It then forwards these queries on to a team of video bloggers who create instructional films.
The bloggers already have substantial followings on YouTube. Two of them – Zoella and Tania – have more than one million followers each. The bloggers, who are from the UK and Canada, are paid by Unilever for their contributions.
Razorfish created the concept and designed the YouTube channel, which is still in Beta testing. The final version will allow viewers to purchase any featured products with a click.
The project was created by Julie Barnes and Kathrin Burckhardt. Malin Hanås was the creative director. Mindshare UK & Canada handled the media planning and buying.
Razorfish has been working with Unilever since 2008.
This article was first published on Campaignlive.co.uk