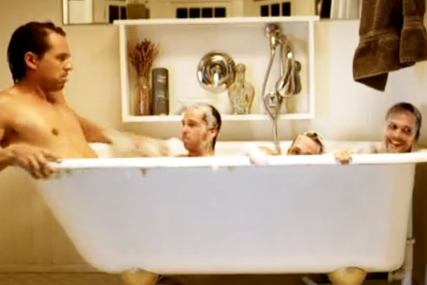 Global underlying sales growth was 3.6%, due to a mix of lower prices and greater volume. Underlying sales strip out acquisitions, disposals and currency fluctuations.
Underlying sales fell 0.3% in Western Europe, with prices down 0.9% and volume up 0.6%.
Pre-tax profit for the world's second-largest consumer products company, which owns brands including Walls ice cream and Dove beauty products, was €1.75bn. This was up 24% year on year.
Unilever indicated that its spend on advertising had remained flat if measured at constant currency during the third quarter, but said that its profit growth could be explained by increased volumes gained through price cutting.

Prices for its products fell a combined 1.2%, with declines in all global regions. Margins were squeezed in the Americas and Asia, but increased in Europe and overall due to the heavy cost-cutting.

The company said it expected the prices of its products to rise towards the end of the year.

Paul Polman, the Unilever chief executive, said: "We have delivered another quarter of solid progress driven by our emerging markets business which again reported high levels of volume growth.
"This reflects the strength of our position in these markets where competitive activity is intense. Overall volume growth remained strong on the back of stronger innovations and the extension of our brands into new markets.

"These results confirm again that our strategy to focus on the consumer and to accelerate growth is working. Our priorities remain to drive profitable volume growth and strong cash flow along with steady and sustainable improvement in underlying operating margin for the year as a whole. We continue to expect underlying price growth to turn positive towards the end of the year."
Unilever agreed to acquire the personal care range of brands from fellow FMCG giant Sara Lee for €1.3bn (£1.14bn) in September 2009 and is currently finalising a deal to aquire hair and beauty products manufacturer Alberto Culver for €2.6bn (£2.3bn).