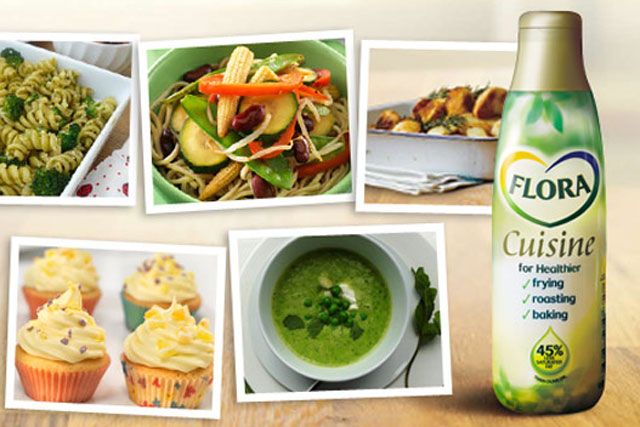 The activity for Flora Cuisine, the cooking liquid sub-brand, is part of Unilever's ongoing £6m marketing investment for Flora over the course of this year, which will also include giving away copies of the book through Flora's Facebook page.
Unilever has partnered with Asda, where consumers can pick up hard copies of the book through an on-pack promotion, while 750 cookbooks will be given away through the Flora Facebook page
Free downloadable copies of the books will be available from Flora's website.
The book, called 'Let's Get Cooking! Everyday Recipes by Mums (and Dads Too!)', has been created by TMW and consists of 30 winning recipes that consumers entered into a Facebook competition earlier this year.
The winners were chosen by celebrity chef Jean-Christophe Novelli, Flora's brand ambassador.
The launch of Flora's Twitter and Pinterest pages add to the brand's extensive activity this year, including a series of campaigns featuring Vernon Kay and his mother, alongside a new strategy for Flora pro.activ that puts women at the heart of its activity.
Follow @loullamae_es