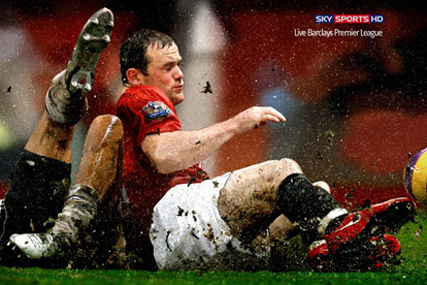 The 2010 TV trading season appears to have been less turbulent than in previous years, with just one major stand-off between an advertiser and broadcaster surfacing so far.
Unilever, a client of Group M's Mindshare, which negotiates its own separate deals with broadcasters, has not concluded a deal with Sky Media, resulting in ads for its brands being pulled from Sky channels in January and February.
Although Unilever ads will not run across Sky channels for the first two months of the year, it is understood that talks will continue between Mindshare and Sky in an attempt to agree terms for a return at a later date.
Otherwise, agency sources suggested that the majority of deals between broadcasters and agencies had been concluded. Group M's deal with ITV is said to have been among the more difficult to negotiate but ads from Group M clients are running on ITV channels.
Deals are likely to result in ITV and Channel 4, which has had a strong start to the year thanks to the success of Celebrity Big Brother, holding or slightly increasing their share of TV advertising and Sky increasing its share by up to 1 per cent due to its capture of the Viacom sales contract.
The TV industry is predicting a decline in TV revenues of between 2 and 3 per cent for the first quarter, a big improvement on the declines in 2009. Figures from the new Barb panel, which are expected to show higher impacts than the old panel, could also bring cheer for broadcasters, though agencies said that with just five days' data available from the new panel, it was too early to confirm this.