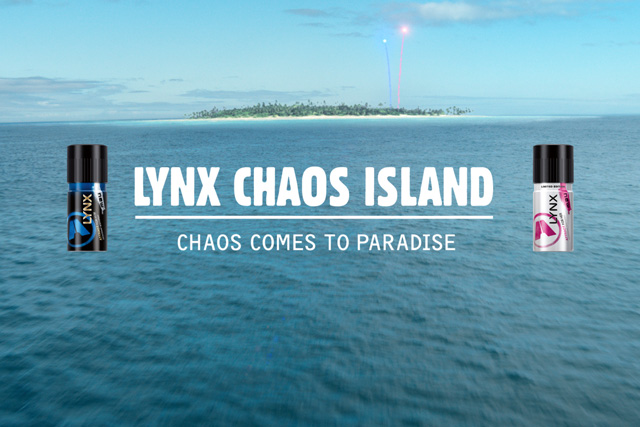 The drive, which centres on its Attract For Him and Attract For Her variants, will feature a series of six Facebook 'treasure hunts' through which consumers can win a pair of tickets to a party on the island.
To drive awareness, Unilever is rolling out a TV campaign, by Bartle Bogle Hegarty, supported with digital work by TMW, which uses the tagline 'Chaos comes to paradise'. The Lynx Attract variant has previously been advertised under the strapline 'Unleash the chaos'.
This initiative follows a similar one by Unilever-owned ice cream brand Magnum, which has run an online treasure hunt for the past two years.
Mark Aschmann, Lynx brand manager at Unilever UK, told Marketing that Facebook ticket giveaways 'work', and the campaign would help the brand to better connect with its 1m followers on the social-networking site.
The activity will be amplified by a Lynx brand ambassador attending the island to tweet content and upload videos.
Prize winners will get the opportunity to try out beach and water sports, such as parasailing and volleyball in the day, before partying in the evening.
While Lynx Attract is the first variant to include a 'For Her' scent, the latest round of marketing activity will mainly target the brand's male consumer base.
Aschmann said Lynx Attract For Her will continue to be sold for 'as long as the girls want it', but added there is no strategic plan to retain the women's brand permanently.