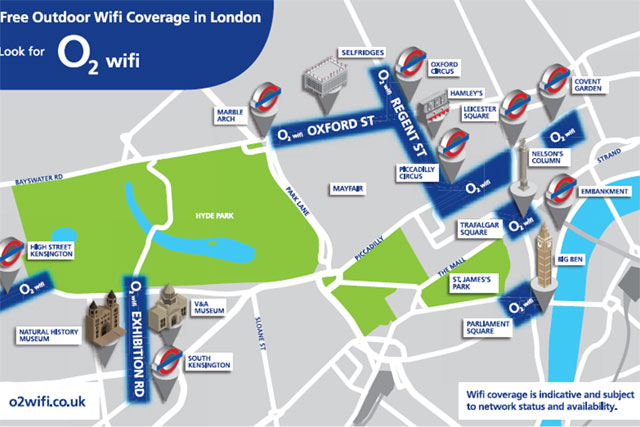 Unilever has partnered O2 Media and O2 Wi-Fi to target consumers through "thermal targeted proximity messaging", which will send text messages that advertise Wall's ice cream, in certain weather conditions.
Consumers in Central London will receive messages from O2 when the weather reaches a set temperature.
Messages will promote the Wall's brands and end with the line, "If ice cream makes you happy, click here". Consumers will then be taken to a dedicated site for Wall's masterbrand campaign, 'Love Ice Cream', at www.icecreammakesuhappy.co.uk.
The sponsorship of the O2 Wi-Fi landing pages will also click through to the dedicated site.
Claire Valoti, managing director of O2 media, said: "The fantastic thing about the partnership is that it integrates O2 Media and O2 Wi-Fi to deliver something that consumers love – free Wi-Fi – but places a Wall's ice cream right in their path when the sun shines, creating amazing relevance.
"We have big plans for thermal messaging because of the increased accuracy in terms of delivering the right message to the right consumer and the ability to message a consumer based on the British weather, something we know many of the brands we work with are hugely interested in."
O2's Wi-Fi service in central London runs throughout the summer, providing seven squares and shopping streets with the free service, including Leicester Square, Piccadilly Circus and Exhibition Road.