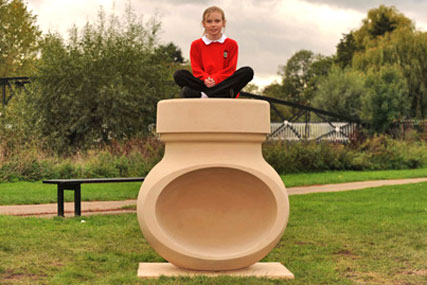 The sculpture has been unveiled following the brand's General Election-themed campaign earlier this year, in which Unilever asked consumers to vote for opposing "Love Marmite" and "Hate Marmite" parties. The winning Love Party pledged to launch a piece of public art if it won the mock-election.
Visitors to the East Staffordshire site will be able to download exclusive content to their mobiles via a Bluetooth transmitter and highlight their visit through Facebook and Foursquare.
Tom Denyard, marketing manager at Unilever, said: "We think the final sculpture perfectly represents and celebrates our long-standing relationship with Burton and the local area.
"We hope Marmite fans up and down the county enjoy this new addition to the British cultural landscape."
Unilever hired marketing agency Spark to devise the campaign, while the sculpture was designed by Jam.
Mark Prescott, Spark director, said: "The aim of the shrine was to provide Burton and Marmite fans with an authentic and innovative piece of public art and we hope it will drive new visitors to the area and be treasured for many years to come."