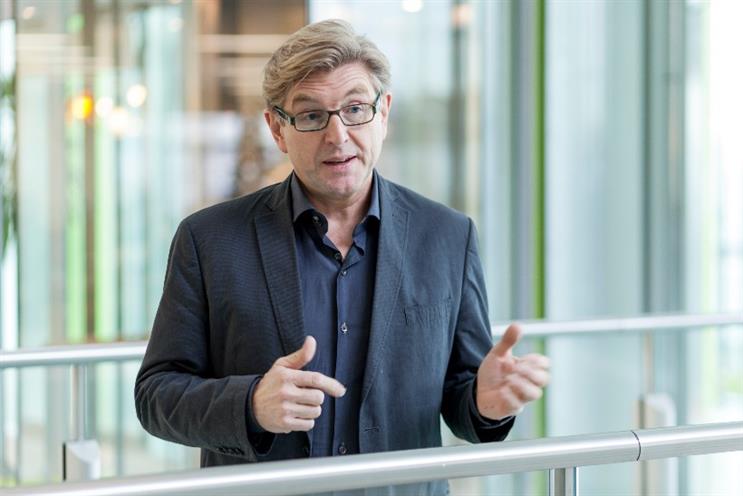 Weed and Mackenzie are linked by their support for the United Nations' Global Goals for Sustainable Development, which are designed to, by 2030, end poverty, combat climate change and fight injustice and inequality.

Mackenzie is on secondment from her role as CMO of Aviva to Project Everyone, an organisation set up to make sure everyone on the planet knows about the Global Goals, while Unilever has also been helping that mission.

"Last year was an incredible year where for the first time as a world we sort of got that we had a big challenge ahead of us and if we didn't starting taking radical steps we weren't going to get to a happy future," said Weed, citing the goals and the COP21 climate conference in Paris.

Weed put this consciousness in the context of his company's recent mission, which started around six years ago, to build Unilever as a brand in its own right and to "make it the trust mark of sustainable living".

He claimed that the strategy was, as well as reducing Unilever's environmental impact, helping to engage consumers and employees.

Weed disclosed that the "most engaging film" out of all the content Unilever produced in 2015 was this 'Farewell to the Forest' film, made to address the fact that 15% of climate change is caused by deforestation.



He went to describe how Unilever communicated the desire to play its part in meeting the UN sustainable development goals to its all of its employees.

"Not only do I run marketing at Unilever, I also run sustainability and internal and external comms, which gives me a great ability to join up our internal and external messages.

"We had 95,000 people face-to-face engaged in the sustainable development goals. In that period of time, and for those of you who try and get employees engaged and you know how hard it is to move a percentage point, our engagement of our employees went up four percentage points, purely because we were taking the message around about the sustainable development goals."

Unilever also made efforts to use its brands to engage consumers around the September 2015 UN Sustainable Development summit, said Weed.

"We had 17 brands using their own media pushing out the sustainable development goals. It enabled our brands to be an ambassador for what could have been quite a cold message around sustainable development goals.
"If the brand you know and love is bringing you this message I think it makes it much more accessible. So we found it not only helped people engage in the goals, it helped them engage in our brands."

Following Weed's presentation, Mackenzie urged businesspeople in the audience to think about aligning their corporate social responsibility (CSR) or internal comms programmes with one or more of the Global Goals.

Project Everyone, which last September succeeded in reaching three billion of the world's seven billion people with its Global Goals campaign, according to Mackenzie, is repeating its work this year with a particular focus on women and girls.

Mackenzie said: "People cannot fight for their rights if they do not know what they are. It really is the simplicity of humanity that will ultimately make the difference. Unless we're moved by the power of film, the power of an incredible simple thought, we ain't going to do anything."