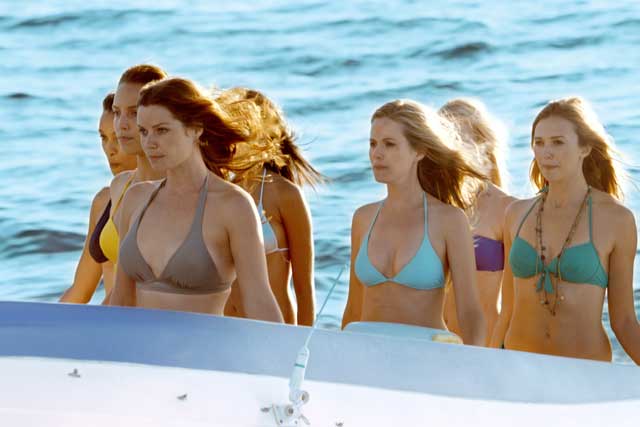 Based on a few headlines recently, you might have been forgiven for thinking that, in the Unilever media review, Mindshare had done what it had set out to do and had "retained" the business in major markets around the world.
Which is true. But this isn't the whole story. Mindshare in fact lost some interesting bits of the account, not just in Europe but globally. We're talking about comms planning. Most of this side of things - planning on the personal care (including brands such as Lynx), refreshment, foods and homecare brands - was stolen away by PHD. Even more remarkably, the rest (household care brands including Persil) was won by Initiative.
True, Mindshare retained buying in all the established markets that matter - and a good slice of the emerging ones too. Clearly, it's a privilege to have all that cash flowing through the agency, albeit subject to competitive margins. And it's no mean feat to retain such an enormous brief (arguably, the more lucrative bit).
But buying these days is a commodity and utility task - and, increasingly, the high ground in the industry will be held by those that can offer a client's business something more strategic and transformative. So Mindshare could be smarting, as it had reconfigured its structure in recent years to beef up its capabilities in this area.
In contrast, this is an important landmark moment for PHD. In recent memory, it was a somewhat quirky London-only media boutique; and its early attempts to reinvent itself as a global network were initially unconvincing.
So this has to be seen as a crowning moment (to date) in the career of Mike Cooper, who arrived as the global chief executive of the agency in difficult circumstances (for the shop, that is) back at the tail end of 2007. And equal credit goes to Mark Holden, the worldwide strategy and planning director, who led the agency's pitch efforts and will head up a new team being constructed to service the account.
Given Initiative's past woes (last year, the US office lost two of its biggest accounts, Bayer and The Home Depot), its success here is almost as impressive. Now it will hope to use this win as a springboard to greater things.
1. Unilever, which spends roughly £3 billion globally on media, announced this review in December 2011; but the process didn't get fully under way until February 2012. It was led by Luis Di Como, the company's senior vice-president of global media, and focused on Unilever's existing roster of media agencies. Its previous review, announced in July 2009, concluded in February 2010.
2. Unilever had total worldwide sales in 2011 of EUR46.5 billion. It is the world's second-largest advertiser. This media review was conducted within a new framework of long-term business goals - in November 2010, the company announced that it aspired to double its sales by 2020 while reducing its impact on the environment.
3. Mindshare retains buying in Western Europe, North America and a handful of Asian markets including India and Australia. PHD retains buying in Eastern Europe and a few Asian markets including China. Latin America and Russia were not included as part of the review, so Initiative still holds these, and it has retained Greece.
4. So the main changes are in global comms planning briefs that were previously held by Mindshare. The new division of spoils gives PHD around 92 per cent by value and Initiative the remaining 8 per cent.
5. Mindshare laid down a marker in January when it promoted its strategy guru, Nick Emery, to worldwide chief executive, succeeding Dominic Proctor, who had moved up to become the chairman of Group M. Emery had already shored up Mindshare's strategic planning credentials back in 2008 by hiring George Michaelides and Graham Bednash to lead its Invention division. Last month, as it became clear that Mindshare was likely to be stripped of all Unilever global comms planning tasks, Michaelides and Bednash left the agency (but may find berths elsewhere in the WPP empire).
6. PHD is setting up a dedicated unit of 30, based mainly in London but with a presence also in Singapore. It is currently staffing up - and is rumoured to be on the verge of announcing two "marquee" signings from outside the agency. They will occupy senior roles reporting to Holden.
WHAT IT MEANS FOR ...
WPP
- As one door closes, another may open up. Mindshare will return to its Unilever buying task with relish, though the worldwide boss, Nick Emery, clearly now has his work cut out as regards the agency's global comms planning capabilities.
- Meanwhile, there's speculation that the WPP boss, Sir Martin Sorrell, is now more determined than ever to get one of his other media agency networks on to the Johnson & Johnson roster. J&J is currently reviewing its £200 million European media account.
PHD
- This could be a defining moment in the history of the agency - and it will now seek to leverage the kudos of this win to land other big bits of global business. It could be about to join the big league.
INITIATIVE
- Although the new household care planning unit will be housed within its fellow Interpublic agency Lowe, Initiative insists that it will take a lead role. And, indeed, senior staffers argue that this win is evidence that its recovery is on course, following many years of setbacks. They freely admit that it would have been inconceivable a couple of years ago.
MEDIA OWNERS
- Contrary to some speculation, Unilever's planning will not now be inherently biased against TV, though there may be a shift of emphasis from spot advertising to more collaborative associations with the medium. Spend in social media channels is (as you would expect) likely to increase.