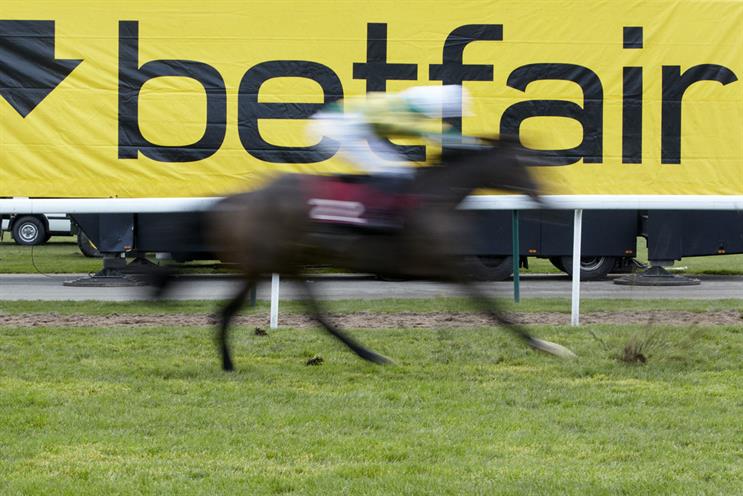 The betting exchange approached eight agencies, but three declined to submit RFIs after an initial meeting and discussions, with some suggesting they were "unimpressed" by the way the review is being conducted.

It is understood that Betfair asked agencies to start working on creative ideas as part of the RFI stage, before it revealed which shops would be selected to go through to the pitches on 29 April.

One executive, whose agency withdrew from the pitch, but who declined to be named, said: "You can't expect agencies that you plan to partner with to create strategy and creative at the RFI stage. Anyone who says yes to that is unlikely to be the right long-term partner for your business."

Another executive, whose agency also pulled out, said: "Betfair were essentially asking us to submit creative ideas as part of the RFI and we thought that was not how we wanted to do things. We were unimpressed by the process and had quite a lot on anyway."

It is understood the Betfair marketing team sent a communication to creative agencies explaining that its senior leadership would attend the creative pitches, encouraging agencies to work on creative ideas if they felt "confident of the strength" of their proposal.

A further email from the Marketing Sourcing team at Betfair said: "This is not a licence to be lazy and to expect past campaigns and 'market reputation' will ensure your selection."

Agencies invited for RFIs were also concerned by Betfair's intention to inform successful agencies six days before the pitch, saying it would not leave enough time to put a presentation together.

With fewer agency proposals to consider, Betfair has now informed the four agencies through to the pitch stage a week earlier than planned, leaving them more time to prepare.

A Betfair spokesman said: "There was a very clear process and timeline included in the briefing document. The pitch process is ongoing."

Betfair has worked with Big Al's Creative Emporium on its advertising since 2011, and also creates some of its campaigns in-house. Karmarama handles the company's digital account. Neither agency is thought to be involved in the pitch.

Campaign revealed Betfair was reviewing its creative account in March.