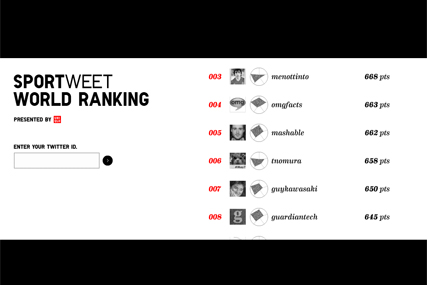 By entering their Twitter username at a dedicated Sportweet website, consumers' tweets will feature in a video showing athletes playing football, tennis, basketball, as well as performing martial arts and dance routines. Users will be able to link to pages showing the clothing worn in the video.
Uniqlo will also compile various Twitter stats including frequency, popularity and speed of Tweets to provide consumers with a "worldwide sportiness ranking" against other Sportweet users. The initiative currently has just short of 5,000 users.
"Twitter users can enjoy a game-like feel where they can compete with other users for the sportiness," said a Uniqlo spokesman.