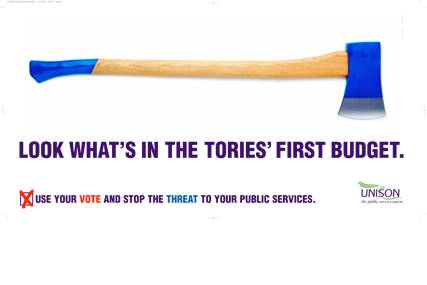 Unison is Britain's largest public sector union with more that 1.3m members, and is a major donor to the Labour party.
The advertising campaign, funded by the union's general political fund, urges the public to "Look what's in the Tories' first budget", below an image of an axe with a blue blade.
Dave Prentis, Unison's general secretary, said: "Public spending and the threat of job cuts are high on the election agenda. Tory councils have already wiped out thousands of jobs across the UK and local people are paying the price."
The posters will be positioned in key marginal constituencies over the next two weeks.