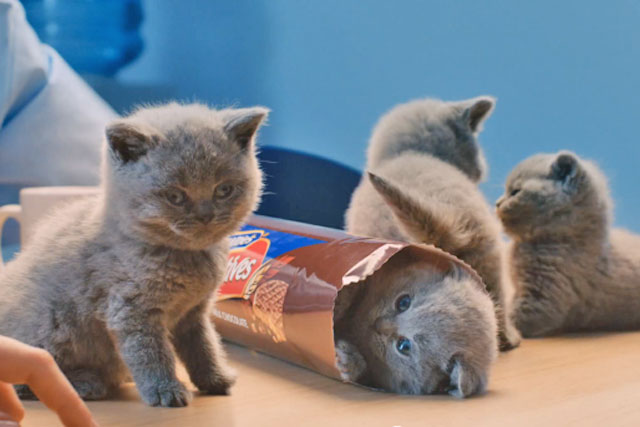 The £12m campaign is United Biscuits' "biggest ever" campaign and is being supported by a brand redesign.
United Biscuits' "sweeet" campaign features a series of executions starring cute animals emerging from Jaffa Cakes, Digestives and Chocolate Digestives. It launches tonight (3 February) as part of a push that focuses on the McVitie's master brand.
Sarah Heynen, marketing director of sweet biscuits at United Biscuits, said: "Everyday Biscuits, with brands such as McVitie's Digestives, are the biggest segment and the heartland of the biscuit barrel.
"It is this segment that is at the heart of our refreshed strategy and key to unlocking growth in the overall Biscuit category."
As part of the brand strategy, United Biscuits is moving all of its sweet brands, with the exception of Go Ahead!, to sit under the McVitie's master brand to "simplify the shopping experience".
While at the same time, all of the company's savoury brands, including Cheddars and Mini Cheddars, have been re-branded as Jacob's.
The ads were created by Grey London, with shopper marketing and digital by Dialogue London and GreyPOSSIBLE respectively.