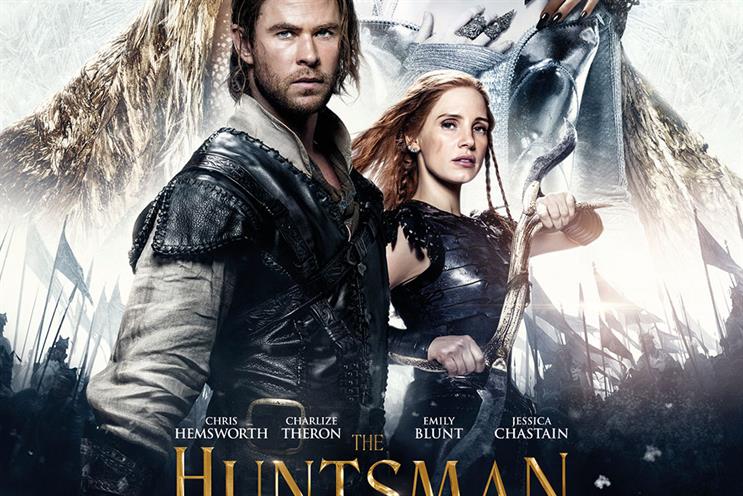 The social media site launched First View outside of the US on Wednesday in the UK, France, Germany, Italy, the Netherlands and Spain.
Are you ready Huntsman?#TheHuntsman: Winter's War is in cinemas Monday.https://t.co/JQyDLmu5TE https://t.co/VEu5BkeNtX

— UniversalPicturesUK (@universaluk) March 31, 2016
The new feature allows brands to place their video ad at the top of a user's timeline and guarantee the creative is seen first on that list of Tweets. It works with Promoted Trends, where Twitter users are given trending topics which appear at the top of a Trending Topics list.
Twitter said: "It offers an immersive way to reach Twitter users and allows advertisers to share their story in an engaging and highly visible way through compelling video."
Universal is using the feature to promote The Huntsman: Winter's War, which hits cinemas on 4 April. MediaCom, NBC-Universal's media agency in the UK, brokered the deal.
Bruce Daisley, the vice president of direct sales for Europe at Twitter, said: "First View is a great addition to the tools that we already offer advertisers to help spark conversation and make that live connection through Twitter with the right audience.
"For film studios, like Universal, it is not only a great way to ensure high quality video is seen and talked about, but ultimately to help drive cinema tickets sales."