United Kingdom
Universal Music 'Kaiser Chiefs: The Future is Medieval' by Wieden + Kennedy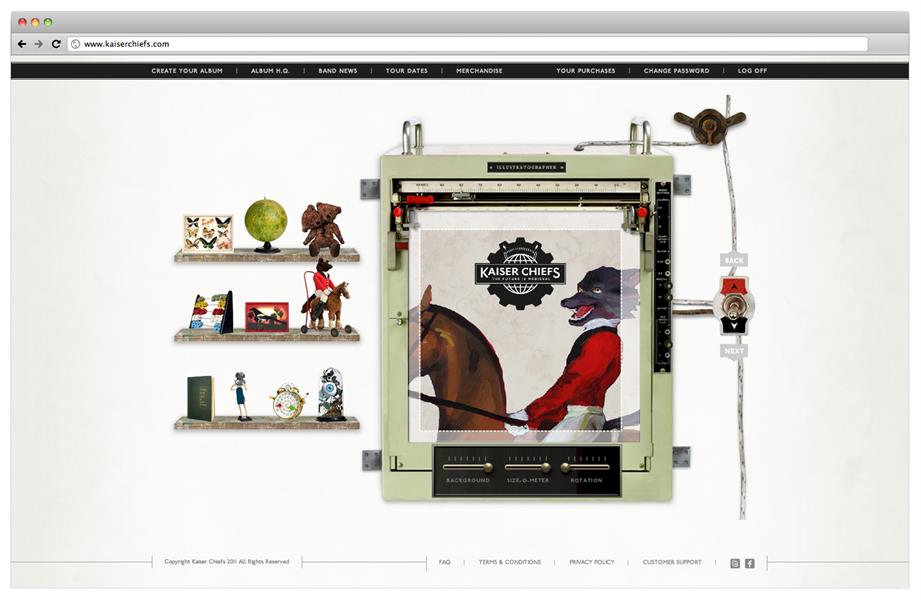 Wieden + Kennedy London has launched a digital platform to allow the public to create their own version of the Kaiser Chiefs' new album, produced by Universal Music, 'The Future is Medieval'.
Fans will be able to visit kaiserchiefs.com, make their own bespoke album for £7.50 and then get a £1 commission for every album they sell.
Fans can choose ten out of twenty available tracks to make into an album and design their own album artwork. Users will also be provided with a webpage to advertise their creation. The platform was created by interactive production company Specialmoves.