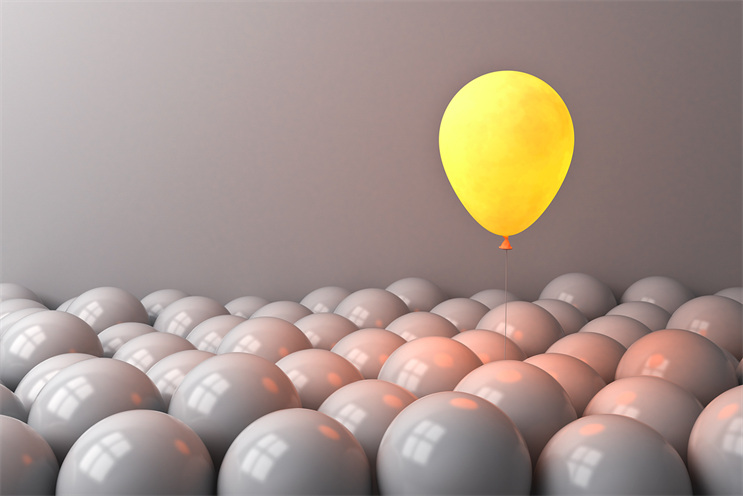 "Creativity is a determined little beast. Whatever 2021 throws at us, it will find a way to survive and will hopefully be all the better for it."
Part-rallying cry for the future, part-reflection on a year of momentous change, Imogen Tazzyman's summation crystallises the views of frontline creatives canvassed by Campaign as they enter the new year with positivity and new learnings.
Reflecting on a year like no other
Tazzyman's contribution to the conversation was itself enabled by such new learnings: McCann Manchester's executive creative director joined from "a field in the middle of nowhere".
Indeed, "geography is history," notes Gideon Spanier, Campaign's editor-in-chief. "It doesn't matter where you are, connectedness brings us closer together." It's a new truth that the discussion, curated in partnership with Facebook, made a virtue of, bringing together a diverse collection of creative voices by design.
While 2020 has not been the year anyone wanted, the consensus is that it has brought useful discovery of new things to embrace - and old ones never to return to. What has been learned will change the course of the industry.
Rather than stymie and slow down change and innovation, this year has galvanised and accelerated creativity.
Clients have been forced to move more quickly and rely on their gut more than rounds of research. And Covid-19-times have unleashed a new, courageous confidence among creatives on the frontline to challenge the status quo.
This all despite issues around wifi - and serendipitous, human - connections.
"You can't sit on a brief for four or five months any more because it's old by the time you make it, so it forces us to think rapidly and be creative," says Charlotte Prince, creative at New Commercial Arts. "It removes over-thinking. I've loved that part."
Jolyon White, spotting this opportunity, co-founded a new, nimble agency, with his brothers during lockdown. 10 Days London specialises in turning ads around in 10 days.
Even the big agencies have "ripped up" the sacred Christmas ad rulebook this year, creating much more nuanced and tonally- in-tune executions. TK Maxx's 'Goat' ad, on which Florence Deary, creative at Wieden + Kennedy worked, was cited as a great example of this; a stunning Covid turnaround.
Versatility has also come to the fore, with remote shoots now no barrier to stand-out work.
And diversity has also come into focus in a new way in 2020, with the recognition that creativity cannot exist in a vacuum; it must be accompanied by action.
Niran Vinod, who left his secure job at Instagram to co-found Deft in lockdown, points to how people reacted after the murder of George Floyd. "A lot of people, and agencies, posted a black square. But my question is: what are you actually doing, it's so easy to post a black square? A lot of agencies got called out."
Rules for creativity in 2021
Geography is history Tech-enabled remote working has unshackled the constraints on talent diversity, lifestyle and creative inspiration.
Talent can genuinely come from anywhere now. Pre-Covid, McCann Manchester's Tazzyman says most employees at her agency were taken from a pool that "could drive and probably lived in Cheshire, which is a certain segment of society. But that is absolutely not how we want to run our business. It does us no good at all. It's taken a pandemic – thank God – to show us we can cast from anywhere across the globe."
And Lottie Grant, copywriter at Edinburgh agency Leith, who joined the discussion from Devon, makes the call for "more sustainable creativity, where there's a better balance between our expenditure of creative energy and its renewal."
Working from home also enables creatives to manage their energy and time better. This is especially true for those experiencing disabilities like chronic pain, such as Augustine Cerf, creative at AMV BBDO, who says: "I can focus energy on creativity, not the commute."
A release from the daily trek to the office also buys back time in which to expand creative exploration. White now relishes "time to keep doing those side projects which unlock inspiration, like reading those 25 books about film I've always meant to read and watching weird French films..."
Shoot from your sofa Remote shoots are saving time, energy and the environment. But, warns Rob Butcher, creative director at Publicis•Poke, it's important to find inspiration beyond the 7-inch screen. "In lockdown, it was creepy how we became homogenised creatures making sourdough and taking up the same five hobbies. I look forward to engineering ways we can see things differently as much as possible. I've cracked more briefs by staring at people in a café than I've ever done consuming stuff on a screen."
Going with your gut The need to be nimble puts a pressure on clients to trust agencies more than countless rounds of research – and that's a good thing.
"A research culture creates safe work, not exciting work," says Prince. "Clients should trust the creative process and the agency. It's better for an ad to be polarising to some of your audience than unmemorable to all of them."
Collaboration not competition The ad industry needs to work together for the common good around issues such as representation and calling out unacceptable client behaviour. Racism, Tazzyman urges, needs to be "tackled at a high level, together, so it's not just a competition to show how anti racist your agency can be."
Making time for each other, checking bases, mentoring and making sure everyone feels included – particularly new hires, those who are differently abled, introverts and juniors – must
be high on the 2021 list of priorities. Zoom calls are OK for the "gobshites", notes Prince. "It's always the loudest creatives who get put on brief. The quiet ones are just as talented but need to be drawn out."
Creativity & action The time has come to push brand statements into brand action. Empty words, either in ads themselves or in their making, are no longer sufficient. And creativity must play its part in this process.
Vinod applauds the growing number of brands that are realising just this, citing Burberry's collaboration with Marcus Rashford, which involves actively participating in programmes.
This is a "super exciting" shift that's here to stay, believes Chloe Pope, senior creative at Adam & Eve/DDB: "Statements are not enough. Saying you support a cause is not enough. Lego withdrawing its police force toys and White House from the shop floor is bigger than any statement put out to support Black Lives Matter."
Progress is not just profit Doing the right thing is now a key measure of progress. The great global pause has led to a slowdown and a re-evaluation and the value of creativity has rocketed.
Observing the constant stream of government communications around Covid, Cerf says she realised, "actually, what we do is important because we need these skills in a time of crisis. Collective action can only happen with good messaging."
There's a broader remit and responsibility on creativity too. One which creatives acknowledge. Vinod's hope for creativity in 2021? "To use our privilege – where what we say and who we cast has a huge effect on the world – responsibly, to fight for what is true and just."
Campaign's Spanier and Facebook's Weir are inspired for the new year. Agencies' response to the pandemic and the work they produced during 2020 "is further proof that the constraints caused by Covid-19 have not killed creativity," Spanier says.
"If anything, they have spurred on advertising and marketing folk to be clever and canny."
Weir adds: "This is a time of radical change. For agencies and clients, that means continuing to embrace mobile."
In the end, notes Tazzyman, alongside technology, the future of creativity is largely "down to the determination of us lot – the people."
In the conversation:
Charlotte Prince, creative, New Commercial Arts; Florence Poppy Deary, creative, Wieden + Kennedy; Gideon Spanier, UK editor-in-chief, Campaign; Imogen Tazzyman, ECD, McCann Manchester; Jolyon White, co-founder, 10 Days London; Augustine Cerf, creative, AMV BBDO; Niran Vinod, co-founder and creative director, Deft; Rob Butcher, creative director, Publicis•Poke; Lottie Grant, copywriter, Leith; Chloe Pope, senior creative, Adam & Eve/DDB; KJ Weir, head of creative agencies, Facebook