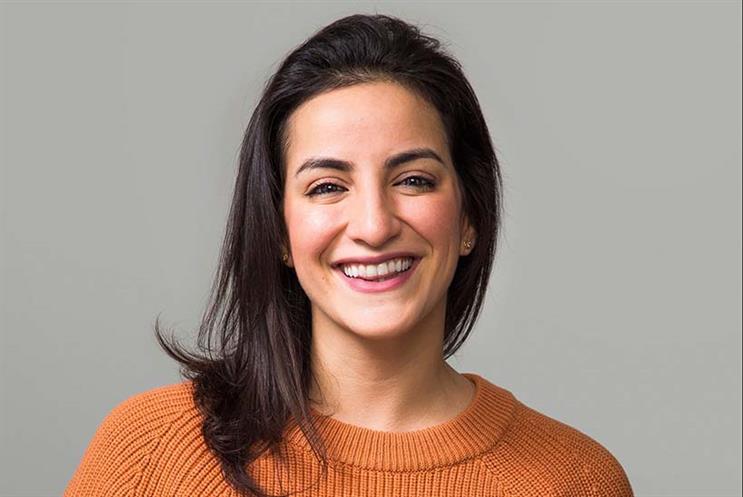 For too long, there has been a misconception that creativity and performance are at odds with each other. Yet, research from WARC and Cannes Lions tells a different story, demonstrating that the best brands drive customer acquisition, engagement, loyalty and retention by leveraging award-winning, data-driven creative campaigns. So, how can experts in technology, data and creativity come together more often to produce effective and award-winning work?
Tech: Creativity's invisible enabler
The brand examples featured in the WARC report provide valuable insights into executing creative campaigns. These case studies demonstrate the successful marriage of art and science, where technology acts as a catalyst for driving creativity. It's no surprise that industry insiders now refer to technology as creativity's 'invisible enabler'. Instead of technology being the sole idea, it is increasingly seen as a facilitator of creative ideas. 
This shift is evident in the significant increase in martech spending as part of digital transformation, driven by permanent shifts in consumer expectations. As the WARC research suggests, many brands have already recognised the importance of martech investments, making technology an integral part of their creative strategies.
Unlocking data-led creativity with technology
With the growing reliance on technology, brands are paying closer attention to the rich data at their disposal and how it can be leveraged effectively. The WARC report reveals that almost 40% of marketers have a strategy for actively collecting first-party data from customers, and we are witnessing unique ways in which this data is being used to build meaningful campaigns.
Far from constraining creativity, the examples in the WARC report demonstrate how data often serves as the driving force behind distinctive creative ideas. Today, data is no longer relegated to a mere footnote in a project brief; instead, marketers are challenged to do more with the data they collect. The changing advertising landscape, including the demise of cookies and third-party data, has prompted organisations to review their data collection approaches. As a result, 59% of organisations now focus on collecting first-party data to compensate for these shifts. Marketers must become savvier with the data they capture, using it to enhance the brand experience and create more valuable connections with their audience.
Powering creative campaigns with rich data
Spotify's viral 'Wrapped' campaign cleverly leveraged individual insights to entertain mass audiences while providing a personalised experience through technology. The success of this campaign, along with increased martech investment, has encouraged marketers to explore the intersection of data and creativity further. 
Another example is Spotify's 'Alone With Me' campaign, which promoted The Weeknd's record-breaking album After Hours. By combining AI, deep learning and listening data, Spotify created a viral hit. Since The Weeknd couldn't tour due to the COVID-19 pandemic, Spotify created a personalised one-on-one experience with the artist through an AI avatar. This campaign garnered more than 600k fan visits to the micro-site in just 48 hours, demonstrating that brands can use highly personalised data without intruding on privacy concerns.
Alcoholic beverages company, Pernod Ricard, took a different approach with their data-led campaign. To promote the little-known Spanish digestif, Ruavieja liquor, they developed an algorithm that calculated the amount of time people have left with their loved ones. Accompanied by a film, the campaign confronted the taboo subject of time left to live and its impact on happiness. By using data from the National Institute of Statistics, Pernod Ricard created a thought-provoking campaign that resonated with audiences. The film became the most-watched Spanish ad in history, with 17.5m views, leading to a 52% sales increase. This innovative use of data to address sensitive topics showcased a creative approach that stirred emotions, generated debate and drove tangible results.
Emotional connections through data
The WARC report offers a glimpse into how brands across various sectors are interpreting data in exciting ways for creative campaigns that engage consumers. Modern marketers have adapted to the gradual disappearance of third-party data by focusing on first-party data, which holds immense potential. For example, Braze's customer engagement platform empowers marketers to leverage personalisation tools, making it easier to dynamically pull in data from first-party sources. Personalisation lies at the core of Braze's commerce capabilities. By investing in its full product suite, marketers can refine their data-collection strategies and create meaningful connections with customers through memorable personalised experiences.
---
As AI begins to permeate the creative world, brands are seeking partners who can harness its potential to create more impactful and award-winning work. Discover the cutting-edge capabilities of AI as an "invisible enabler" for creativity at the Braze 427° Innovation Lab. Immerse yourself in a world of transformative insights and explore our curated selection of ideas from diverse industries, showcasing the profound impact of data-driven creativity. Unlock the untapped potential of technology and gain a deeper understanding of how AI can revolutionize the creative landscape.
Visit the Braze 427° Innovation Lab to embark on a journey of innovation and discover new frontiers in creative expression.