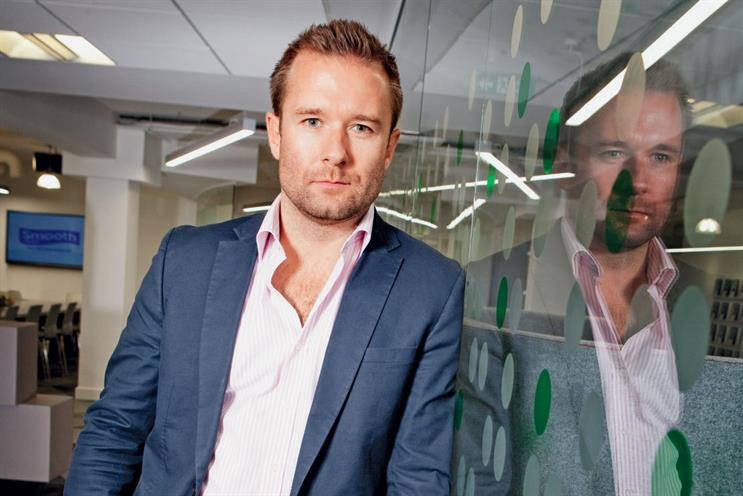 It's 1985, and the screen you've spent most time engaging with today is your television at home. In 1995, you now spend most of your day with a desktop PC at the office.
Jump forward to 2005, and you're probably spending your time with a considerably more responsive PC or portable laptop. Then we come to the modern day, and now your attention at both work and at home is dominated by mobile.
For a medium that only became mass-market for advertisers in 2008 with the launch of app stores, mobile's ascent over the past seven years – never mind the past 30 – has been truly remarkable.
Maturing mobile experiences
When it comes to heritage in media, mobile is still the new kid on the block. But where it fought to have
a presence on media plans at the beginning, in the past 18 months the industry has turned a corner.
This change is being driven by proliferation (smartphone penetration will hit 2.89 billion globally by 2017, according to the GSMA) and by usage (many reports estimate that consumers now look at their mobile screens up to 220 times a day).
In tandem, the technical and creative advancements of mobile are helping to drive industry growth. Until it was possible to broadcast high-quality video with no buffering, or deliver a fluid rich-media experience that resembled an app more than an ad, brands didn't always see what was possible with the canvas.
As a result, brands are no longer asking "why?" but "how?" when it comes to mobile.
Mobile at the heart of connectivity
We can already see how, in the next few years, mobile will improve previously "dormant" solutions and give them a "smart" injection. At a time when Apple has just launched its first wearable in Apple Watch, we are only at the beginning of this journey.
Beyond these first iterations, we'll see technology moving into the background as it gets embedded into products we already own.
For example, soon we'll see fabrics that can react to electric charge to change colour, enabling wearers to control light patterns to match other elements in their outfit or colours in the surrounding environment. It would be relatively easy to make part of this fabric a screen when required.
I'm often asked how the mobile advertising industry will react to the emergence of wearable tech, and when we can start to expect to see the first ads on display. The answer is simple: it will be determined by the ecosystem, which will build as it becomes established.
However, the wearable itself isn't necessarily where ads will be displayed. Furthermore, it is the data that will prove most valuable. For example, consumers may not carry their mobile on a run or wear it in bed but, with wearable and smart clothes, brands will be able to acquire and leverage these signals.
This increased connectivity between the different parts of our lives, with mobile at its core, will start to give brands a much more holistic view of their audience. It will mean we no longer target consumers by buying "off-the-shelf" audiences, but that every brand audience will be fully bespoke.
I believe that in the next 30 years, as usage of mobile technology continues to rocket and what can be achieved becomes less about the core phone functionality, these devices will be rebranded from a smartphone to something instead that recognises mobile's central role as a hub for our lives.
---
Zac Pinkham is the managing director, EMEA, at Millennial Media