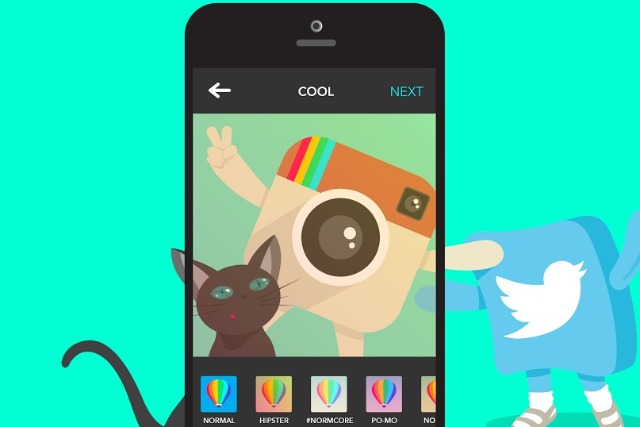 The tech giant pushed luxury car brand Aston Martin and Nike into second and third place, respectively.
Luxury, fashion and technology brands – including Google and subsidiary YouTube – continue to dominate the top-end of the rankings, this year occupying 14 of the Top 20 places.
In total, 13 brands held on to their top 20 status from 2013, which CoolBrands said highlighted the "continued dominance of the leading CoolBrands and a general lack of impact from newer rivals".
Twitter has fallen out of the Top 20, ending its three-year stint on the list while Instagram has jumped into 14th place for the first time. Other brands to have dropped out of the rankings included Prada, Adidas, and the BBC's iPlayer.
Another new entry is US streaming service Netflix – which is fast building its UK presence against more traditional content providers such as Sky.
Re-entries to the list included Liberty and Selfridges, which both bounced back into the top 20 after a one-year absence, along with tech brand Bose, Stella McCartney and Dom Pérignon.
The list is the result of an independent poll of 2,000 British consumers and a panel of 37 key influencers – including musicians Ella Eyre, Labrinth, Laura Mvula and Reverend and The Makers, SB.TV founder Jamal Edwards and models, Jodie Kidd and Sophie Dahl.
'No change'
Commenting on Apple's win, Stephen Cheliotis, chairman of the CoolBrands Council, said that in common with the Scottish Referendum result, there was "no change".
"The iPhone 6 launch has gone well and prior to that a lot of commentators had questioned whether Apple had lost its lustre but that's not the case.
"We've seen a lot of brands reasserting their dominance this year. It's really difficult for other brands to break through - it's almost like a glass door.
"The idea that CoolBrands is about fads and short-term reputational success is ripped-apart by the solid performance and dominance of regular top 20 brands, such as Aston Martin, Chanel and Nike."
Cheliotis added: "If anything, this year's CoolBrands rankings illustrate that a solid reputation is hard to undermine or, in the case of rivals, overcome. That said it was refreshing to see unique and original brands such as Instagram and Netflix join the top 20."
He noted that while both brands were "shaking up the status quo" and Apple "remains untouchable for now".
The CoolBrands 2014 top 20