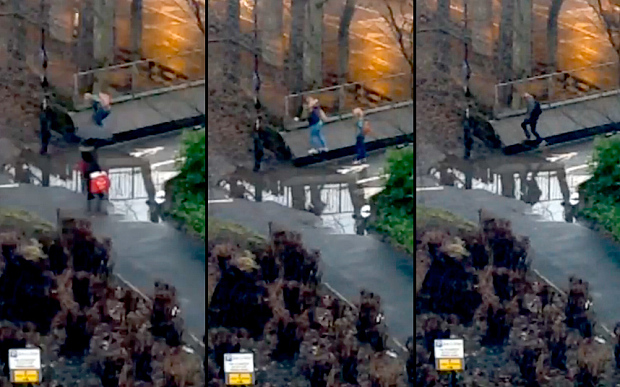 The idea that live mobile streaming is somehow "new" is ridiculous, given how long the likes of Skype, Google Hangouts and others have been around, but Periscope has brought something new to the party.
The Twitter-owned live-streaming service is a more social way of experiencing a live moment with others, wherever and whoever they may be.
If you're unfamiliar with Periscope, it is an app-based, audio-visual broadcast platform using a smartphone camera that is in essence "free", bar the cost of your data.
The twist is it can then be made public to all and enables viewers globally to converse through messages they can type in real time.
Viewers' posts (and love hearts) are visible by others as an overlay in the broadcast stream in a "socialised" experience for our mobile-first world.
The ever-so-slightly-earlier pioneer in this space was Meerkat, which met an unfortunate and rapid demise. This was simply because Periscope was bought by Twitter and brought a ready-made audience with it: a simple, but rather effective way to torpedo Meerkat and sink it without much trace.
In the last couple of months, Redwood has been testing out Persicope and this is a good time to share a few findings, many of which are Periscope-specific but some which are applicable to mobile live streaming in general.
From the Frankfurt Motor Show, we live-streamed the unveiling of a concept vehicle to the global media and from Barcelona it was a very different event, featuring talks and interviews with global innovators and thought leaders.
Unsurprisingly, for the heavily-congested auto category, we noticed a succession of other brands pop up on Periscope from Frankfurt as they experimented with this new platform and the early adopter audience.
We were more than satisfied with our own results, especially after some valuable practice session testing, but it was clear that Periscope was not ideal for an event of this magnitude.
Some of the other streams we saw were far from enjoyable due to the natural limitations of broadcasting from a handheld smartphone and an app that manages the compression. Huge contrasts between light and audio levels and varying bandwidths all presented problems.
Thankfully, we got through our event relatively unscathed and managed to retain a "large" audience of a few hundred.

It is worth adding that without access to other brands' data it is hard to be scientific about how well it worked in terms of hard results or brand health, but here's some pros and cons to consider when working with this platform.
The audience perspective
Exploring the world through someone else's eyes is new so there's active interest and some eager users are keen to see exclusive content that furthers their access to news and firsts. Also as it's plugged into Twitter it brings a ready-made audience and network of influence.
But it's pretty small and fairly niche. As a new platform the audience numbers are still low and those that are using it happen to be a subset of Twitter and as we're seeing play out publicly, Twitter is still struggling to move beyond being a niche content consumption platform for specific interest groups.
The quality question mark
It's great for the well-lit, up-close and slightly more personal shot. When you're near to an object or a person being interviewed the picture and sound is more than acceptable to view through a mobile display: it delivers that immediate and personal sense of access and privilege a social audience desperately craves. In Barcelona we managed to get a direct audio line feed which made a huge difference to the spoken words that were so critical to the audience.
But it's not great for busy scenes, especially when you don't have control. A large staged event with a crowd jostling for position, stage lighting and loud audio range are a challenging set of conditions for a mobile phone and compression systems you don't manage.
The engagement opportunity
It's a real chance to participate with the audience in real time. The platform presents an opportunity to draw the audience into the event and let them comment and direct the shoot, share their love, ask questions and be involved: they're genuinely interested and want a response.
But it's a gigantic challenge for a brand to answer consumer comments in real time. Responding in true real time, as opposed to delayed social responses that go through well-considered decision trees and escalation processes, can be a scary and impractical idea for a marketing, social or PR team. This in turn presents a huge opportunity to disappoint the viewer. You have to think carefully about how you intend to handle this. Or plan not to and do something else.
The cost vs value conundrum
It's free, so when compared with some streaming broadcast services and the associated costs that come with a crew, this can look like a no-brainer. However, someone does need to own a decent smartphone, hold it very still (get a tripod or clamp), address the audience, and there is the potential cost of data.
But it delivers a free experience. For the very same reason brands don't make content on the cheap if they want positive results, a badly implemented stream can reflect badly on the brand.
Wi-fi, as is often the case, is limited by multiple people connecting simultaneously, so you may need to enlist IT or event organisers to partition off some bandwidth. As we found in Frankfurt, once the real event starts, the press and bloggers all start using the network signals, so either the network connection is overloaded or the Wi-fi is too busy. This is difficult to predict during rehearsals – as are some of the other noise levels.
So, in conclusion, Periscope is for you if you want to reach an influential or early adopter audience with a message or moment, but it won't be for you if you hope to reach a mass audience. Be realistic about what you hope to convey with Periscope: it's a new technology, not a magic bullet.
Jez Dutton is digital director of content marketing agency Redwood