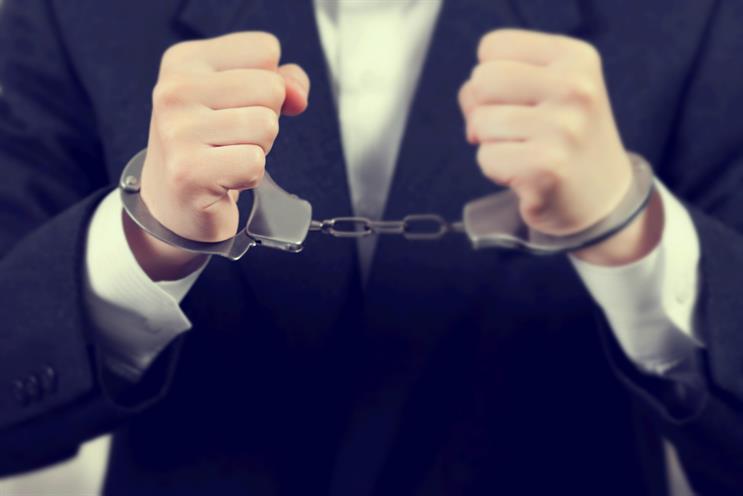 In May 2013, a 24-year-old Ogilvy & Mather employee in Beijing named Li Yuan dropped dead of a massive heart attack at his desk. Though initial reports said Li died after working very long hours, the agency later disputed that claim.
That same year, a copywriter at Young & Rubicam in Indonesia named Mita Diran, also 24, died of heart failure shortly after tweeting that she had worked 30 hours straight.
While death from overwork is thankfully very rare, those who toil in the ad business in the US will attest that job expectations have gotten more intense over the past few years at the expense of their health and family life. Mike Adler, senior managing partner at AC Lion, a recruiting firm for ad agencies, says that 50- and 60-hour weeks are now the baseline for ad agency jobs, the way 40-hour weeks used to be.
The ad industry is hardly unusual in this respect. A Pew study last year found that the average workweek overall in the US is 47 hours, which is about the same as it was in 2001, but doesn't take into account being tethered at all times to email. In a 2014 study, human-resources firm Kronos found that 62% of respondents said their job activities and responsibilities had increased over the previous six months and they had not used all of their allotted vacation.
Read: Campaign US survey says 70% of employees at low-morale ad companies are job hunting
Worldwide, Americans put in an average of 1,789 hours per year, according to the Organisation for Economic Co-Operation and Development [OECD], which is less than South Koreans (2,124) and Greeks (2,042). While the Bureau of Labor Statistics doesn't track hours for the advertising industry, it notes in an overview of the profession that about 40% of advertising managers worked 40 or more hours per week in 2012.
Now, a small but growing counter-movement is catching on among some firms and business leaders. Relying on data, they find that shorter workdays and enforced, device-free vacations lead to higher productivity and creativity, not to mention happier workers.
In a widely read Medium post this summer, Facebook co-founder Dustin Moskovitz cited research from Henry Ford showing "you could actually get more output out of people by having them work fewer days and fewer hours." Moskovitz added that, "The research is clear: Beyond 40 to 50 hours per week, the marginal returns from additional work decrease rapidly and quickly become negative." In late September, Sweden also announced it was moving to a six-hour workday. The reasoning was that workers on eight-hour shifts were only getting six hours of work done anyway.
Not everyone agrees with such thinking, but long-simmering complaints about the US ad industry's obsession with long hours are clearly coalescing into action. The question is how much change is really likely.
It doesn't have to be this way
Chantal Panozzo was working at one of the top US ad agencies (she declined to say which) in 2003 for $30,000 a year when she ran up against the overwork culture. Though she accepted that she was required to work most weekends, she naively thought that she would get company holidays off.
When she booked a flight to see her ailing grandmother on one of those three-day weekends, she got a lot of resistance for taking the time off. "They made a huge deal of it," she says, adding that she was told that "creatives don't take holidays."
A couple of years later, Panozzo's husband got an offer to work in Switzerland. The next eight years at McCann-Erickson's Zurich office were an eye-opening experience for her. Most days, she arrived at 9 a.m. and left at 6 p.m. In between, she took a one-hour lunch break, outside the office. "People think you're crazy if you're at your desk at work at noon," she says. When Panozzo only took 10 days of vacation, her boss strongly encouraged her to use her entire five week allotment.
Though everyone in the office worked until 6 p.m., "People would speak up and say, 'I have to leave at 5 today because I have to go to my movie club,' and everyone was like, 'Oh yeah, that's good,' " Panozzo says. It was assumed that you had a life outside of work, and if you didn't, you were seen as strange." Workers weren't expected to check their email after hours, either. In her eight-and-a-half years in Switzerland, Panozzo says she only worked three weekends.
During her sojourn in Switzerland, Panozzo says she felt more creative and was able to focus on work when she was in the office.
That jibes with scientific findings related to rest and productivity. A 2006 Ernst & Young study, for instance, found that for each additional 10 hours of vacation an employee took, their performance reviews were 8% higher. A 2014 study by John Pencavel of Stanford University found that productivity decreases sharply after workers put in 50 hours a week and that they have the same output at 56 hours as they do for 70, meaning those extra 14 hours are a waste of time.
Things aren't likely to change in the US
Despite such data, there's little indication that the US ad agency is on the verge of changing its ways. Adler points out that most ad shops are performance based, "so they're always on the hook" with demanding clients.
Technology has also been a nefarious influence. Not only are workers expected to check their emails at all hours, but digital advertising is a 24/7 business in which campaigns can be adjusted on the fly. "People have real-time information on advertising," he says. "They want things changed, they want better performance."
That has scared some potential employees away, he says. "Banking and law have long hours," he says. "The difference is the ad industry doesn't pay as well."
Recognizing the demand for better work-life balance, some agencies are experimenting with offering more autonomy over schedules.
After Li's death, Ogilvy & Mather initiated what it calls The Employee Acid Test, an online survey that the agency gives every August that asks, among other things, about work-life balance. Greg Carton, a rep for Ogilvy, says that the Beijing office has initiated shifts to cover 24 hours for some clients so that employees can hand off work at the end of the day. The office also experimented with four-day workweeks this summer and lets employees work from home on days when air pollution is particularly bad in that city. (Reps from Young & Rubicam could not be reached for comment.)
While naps are gaining grudging acceptance in some agencies, others, like Giant Spoon in New York, offer unlimited vacation. While that policy often backfires because workers feel guilty for taking time off, Trevor Guthrie, the company's co-founder, says he takes vacation and encourages workers to do so as well.
ThinkParallax, a Los Angeles ad agency, also encourages greater work-life balance. Guusje Bendeler, co-founder and chief creative officer, came to the US from the Netherlands in 2000 and adjusted to the US pace. After a while though, Bendeler realized that "This is insane, I can't do anything anymore after I've pulled a few all-nighters. I'm really not creative, I'm not productive. This really doesn't work."
Bendeler acknowledges that as an owner of an ad agency, she still works around the clock when necessary. "But we've always really put a lot of emphasis on, 'You work really hard for eight hours a day and then you go home and play,' " she says. "Because then you get time to rejuvenate and you manage to come back the next day rested and creative again." Bendeler says that having a reputation for work-life balance has helped immeasurably in recruiting as well.
But isn't Bendeler paranoid that an agency that is working around the clock will steal her clients? "It has never even crossed my mind," she says. "I really think that with the high level of customer service and attention to detail and the fact that we never miss deadlines means we have no worries that we might not email them at 10 p.m."