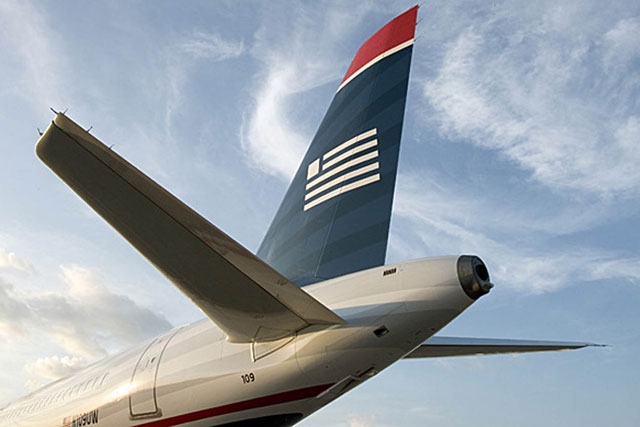 The message sent Twitter into meltdown last night as the tweet went viral before US Airways deleted the graphic image.
One theory is the wrong link was posted into the tweet by US Airways' social media team after someone tweeted the same obscene image at the US Airways' Twitter account earlier in the day.
The link to the image was posted into a conversation about a customer's complaint, in place of a link that should have taken the customer to an online complaint form.
Last night US Airways apologised for the "inappropriate image" and claims it is "investigating" the matter, but has not yet updated the public on the investigation.
We apologize for an inappropriate image recently shared as a link in one of our responses. We've removed the tweet and are investigating.

— US Airways (@USAirways) April 14, 2014
The message sent Twitter into overdrive and even saw US Airways garner more attention than the Pulitzer Prize, the winners of which were announced at the same time.
Obligatory @USAirways vs Pulitzer Prize chart pic.twitter.com/SNpRi3gKj8

— Jared Keller (@jaredbkeller) April 14, 2014
The graphic tweet let to an outpouring of jokes, with one Twitter user expressing faux surprise that US Airways had not used the situation to its advantage.
Pity. All US Airways had to do was add "You can still dunk in the dark" to that picture & they would have been the toast of the ad world.

— Chapinc (@Chapinc) April 14, 2014
Nick Hearne, senior creative at We Are Social, said: "Trust is necessary to produce brilliant responsive social content. Reply quickly and problems and complaints can be tackled before they snowball.
"The US Airways tweet yesterday is an example of the kind of rogue posting that will likely break this trust between clients and social media managers. US Airways have an opportunity to turn this bad situation around and dig themselves out of this social hole. A few well considered tweets could face the issue head on and convert this faux pas into new followers and brand love."