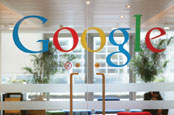 According to reports, US anti-trust investigators are to demand documents from the two internet companies relating to the agreement.
Last month, Yahoo agreed a ten-year deal to allow Google to put search advertising next to its search listings, and gave anti-trust authorities 100 days to look at the arrangement before it came into effect.
News of this investigation, revealed by The Washington Post, seems not to have troubled Yahoo, whose bosses have expressed confidence that the deal will be deemed "good for competition".
In a statement published in the newspaper, a Yahoo spokesman said: "There is nothing unexpected in the review of this arrangement as structured by the parties and Department of Justice officials."
The deal does not need automatic approval from anti-trust authorities as the two companies are not merging, but the US government could challenge the collaboration if it is concluded that it would "restrain competition between them".
Last month, Yahoo wrote to its shareholders to assure them that the company's ad revenue deal with Google is better than a merger with Microsoft.
The letter outlined the financial benefits of the deal, claiming that it could net Yahoo between $250m (£126m) and $450m (£227m) within the first few years of the deal.