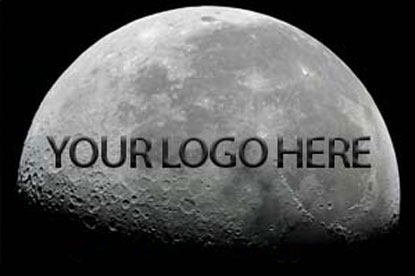 A link between the moon's cycle and deluded behaviour is – as yet – unproven by science.

But the US company Moon Publicity yesterday provided more evidence in favour of the connection by launching a bidding war for advertisers to imprint commercial messages onto the moon's surface.

The company says it has patented "shadow shaping" technology, which would see robots crawling the surface of the moon, scraping messages on to the lunar surface.

The messages would be visible from earth by creating shadows during certain lunar phases.

Moon Publicity claims that it is accepting bids from investors and companies for 44 lunar regions until 20 October, with minimum bids starting at a very reasonable $46,000.



But the company does concede there are one or two hurdles to overcome before 7 billion pairs of eyes are viewing its first ad.

Its website says: "In order to make images that can be seen from Earth with the naked eye, images would need to be millions of square kilometers in size."

It says that it would need a large fleet of robots to bring the idea to fruition – but admits that a working prototype has not even been built.

The company also concedes that some groups of people "may object to changing the appearance of the Moon for religious, environmental or sentimental reasons".

Undaunted media buyers who are keen to get involved can find out more about the project at www.moonpublicity.com.