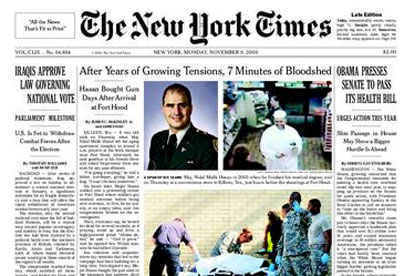 Publishers including the Los Angeles Times and The New York Times have expressed concerns that comments made in their publications that are protected under the freedom of speech act in the US are not protected in the UK, meaning that they could face action in London courts.

The majority of US publishers make little profit in making their publications available in the UK, which are chiefly accessed by American tourists looking for updates on the local news and sport.

So in a submission made to a Commons select committee, US media outlets have warned that the cost of fighting libel actions in the UK may leave them with little choice but to abandon publishing in the region.

The memorandum was submitted by papers including The Boston Globe, The New York Times and the Los Angeles Times.

It said: "Leading US newspapers are actively considering abandoning the supply of the 200-odd copies they make available for sale in London – mainly to Americans who want full details of their local news and sport."